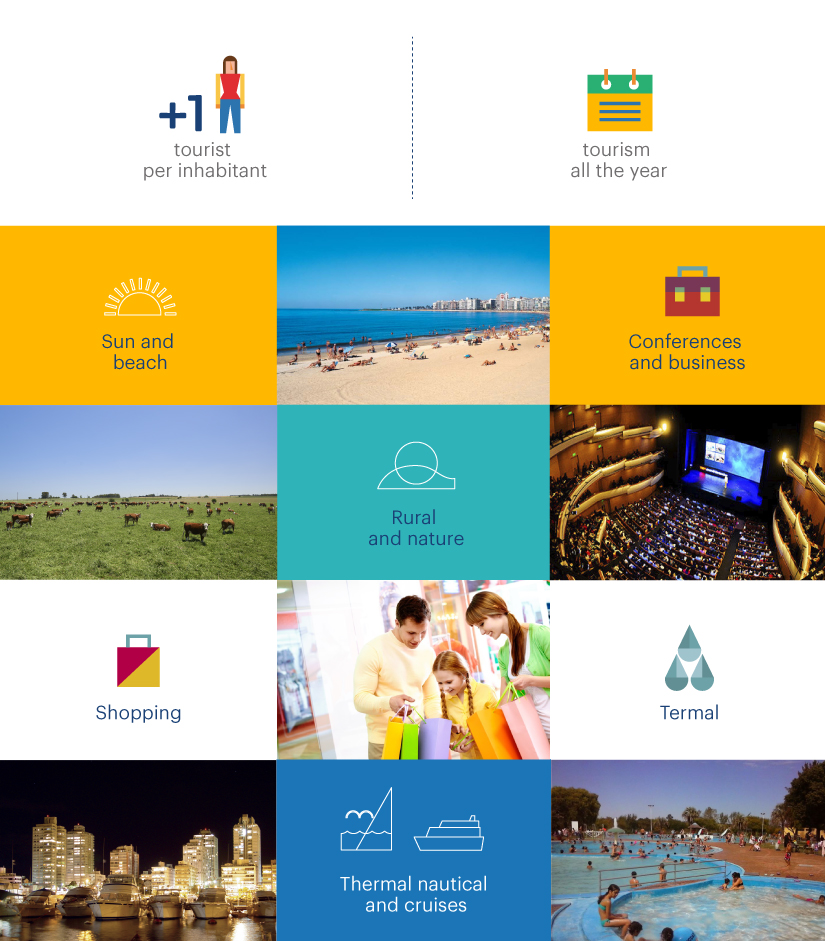 Uruguay has added its prestige as a safe country, open to the world and friendly to the environment, to the diversity of its landscapes. In short distances it is possible to cross the dunes of the Atlantic coast, enjoy rural tourism and nature or relax in hot springs. In addition to the traditional tourism, the country provides an ideal environment for the realization of large conferences and conferences.
The sector has important tax benefits:
Exemptions from Income Tax
specific investment promotion regime for condominium hotels
VAT refund regime for tourists for various products and services.
Some foreign companies operating in Uruguay