Both pharmaceutical and medical device companies, combine different business platforms, taking advantage of Uruguay´s value proposition: stability, no restrictions on foreign exchange and repatriation of profits, outstanding tax exemptions, talent availability and quality of life, cold chain and logistics to access Brazil and countries in the region minimizing time and costs.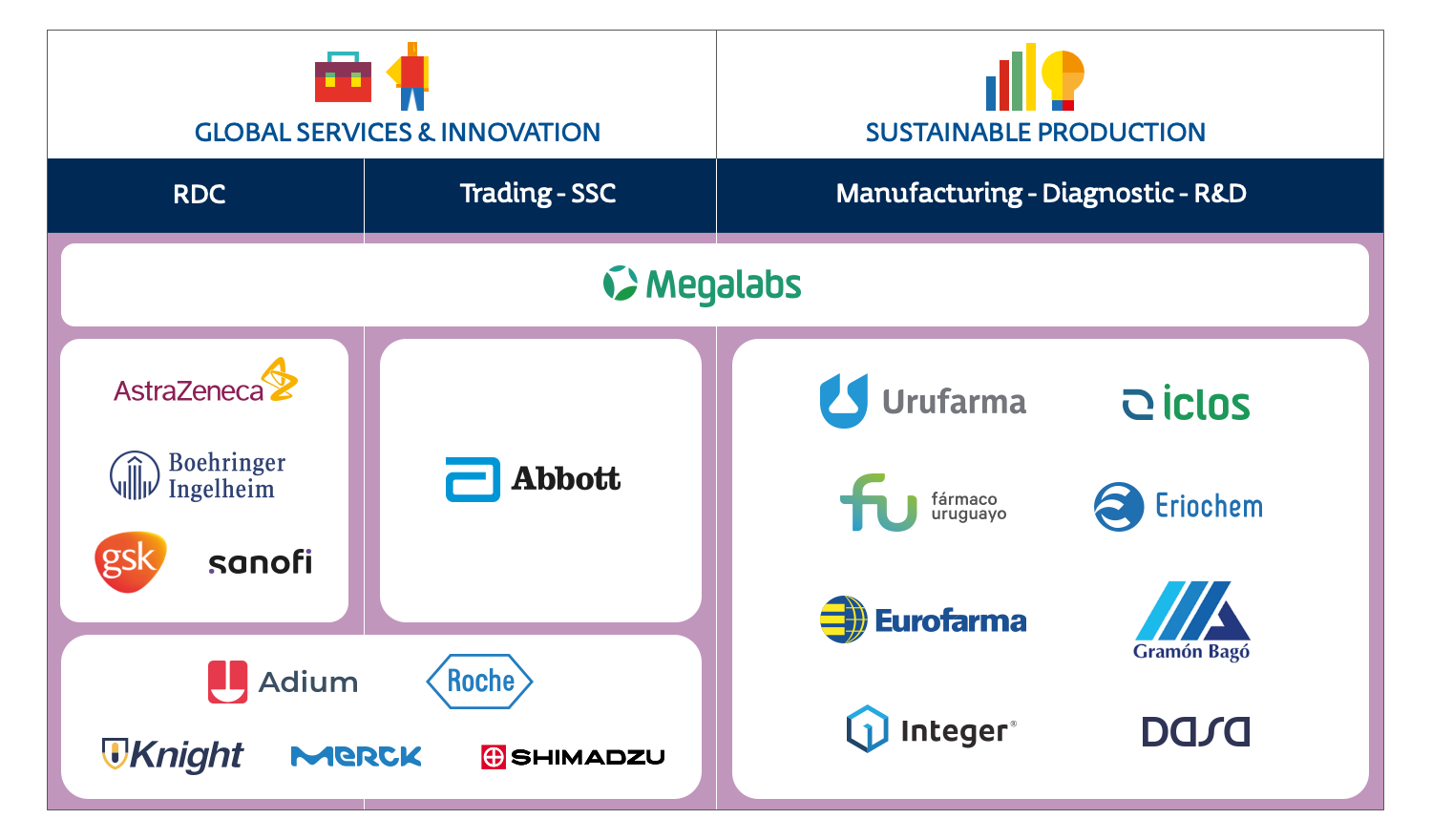 The most developed business schemes include the location of regional Headquarters, F & A BackOffice services, HR services, supply chain coordination, as well as the centralization of intra-company trading or procurement for regional factories.
The country a particularly strategic site for the development of logistics and trading activities, both as a result of its geographic location and advantageous legal & tax framework.
Uruguay has a long tradition in the pharmaceutical industry, successful entrepreneurs and talent pool with vast experience and knowledge.
Uruguay is an attractive innovation hub for research institutes and R&D centers of Life Science companies. The country offers government support coupled with a synergetic ecosystem that nurtures life science companies investing in Uruguay. In addition, Uruguay has a high potential for multicenter clinical research projects.