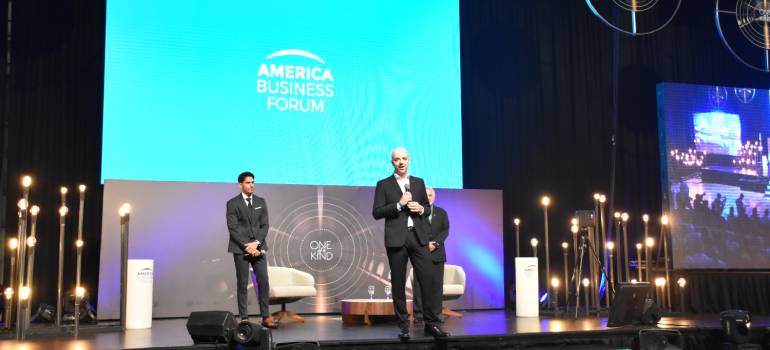 AMERICA BUSINESS FORUM URUGUAY
Fecha de publicación: 25/01/2019
One of the largest forums in the region, returns in an edition that features personalities under the slogan "Game changers".
On February 22nd, the Convention Center of Punta del Este - Uruguay - will receive more than 4000 participants for one of the largest events in the region. America Business Forum is the Global Business Forum that brings together the community of leaders and senior executives from Latin America. It is presented "as a unique instance to understand the present time and project the future, anticipating its impact on organizations and on the evolution of the roles occupied by human beings in the process of generating value.

"Life is a game, business is a game. The game of turning vision into reality, of moving from idea to action. Execution is the key to transforming reality. To change the game We must dare, challenge the status quo, inspire others with our vision. Let's be the change we want to see in the world, and let's transform our reality. Let's change the Game."

UruguayXXI supports the event that promotes Uruguay as a premier convention center, bringing international speakers to present trends issues bringing together the business community of Uruguay and the region.
Palabras clave: