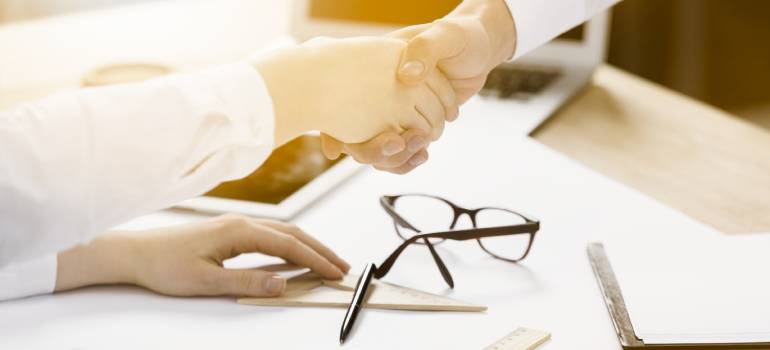 CANADIAN GROUP ACQUIRES ONE OF THE LARGEST URUGUAYAN TECHNOLOGY COMPANIES
Fecha de publicación: 25/06/2020
Infocorp, specialized in technology for the financial sector, was sold to the Constellation Software group.
The technology company Infocorp, one of the largest in the sector in Uruguay, was acquired by Constellation Software, a Canadian group that provides software and services to more than 100 markets and has an annual turnover of around US$3 billion. Infocorp is one of the reference firms in the implementation of digital channels for the financial sector in Latin America. 
According to the newspaper El País in its June 5 article, this is the first company specialized in this area that the Canadian group has acquired in South America. The acquisition will not modify the company's operations in the country but is expected to underpin its growth in the region, in a sector where Uruguayan talent has demonstrated its vocation for excellence, leadership, and innovation. 
Infocorp is a technology company specialized in generating omnichannel platforms for banking. Focused on providing innovative solutions in development and infrastructure, the company is behind the electronic channels of prestigious financial institutions such as Banco Santander, Banco de Bogotá, and Banco Caribe. 
Created by Uruguayan Gabriel Colla more than 25 years ago, the firm now has subsidiaries in Puerto Rico, Panama, Colombia, and Chile, from where it operates with more than 50 clients in 17 countries. Currently, more than 250 people work in its software development and innovation centers in Santiago de Chile, Montevideo, and Colonia. 
The acquisition of the firm by Constellation Software was completed on May 20, 2020, through Aquila, one of the group's companies based in the United States, according to El País. The Canadian firm acquired 100% of Infocorp's shares, but this will not change the operations of the Uruguayan company, which will keep the engineer Ana Inés Echavarren as CEO of the firm, in addition to its portfolio of clients and offices.
In a conversation with the newspaper El Observador, Echavarren said that Infocorp has become the "backbone" of the group's operations in Latin America. The executive also referred to the objectives of her management at the head of the firm and highlighted: "Our values, culture, and entrepreneurial DNA remain unchanged. We will continue to innovate, work, and love what we do, putting the same passion into everything", stated the note of June 8, 2020.
Within the framework of the current global health crisis resulting from COVID-19, the demand for technology services by the region's banks increased exponentially. Such is the case of Infocorp, which is committed to sustaining that demand and seeks to consolidate its regional and international presence. Hand in hand with the Canadian group Constellation Software, the Uruguayan company is positioned among the main companies in the sector, and from that place of leadership, it is ready to offer the world the best of national talent at the service of innovation and digital transformation.
Palabras clave: