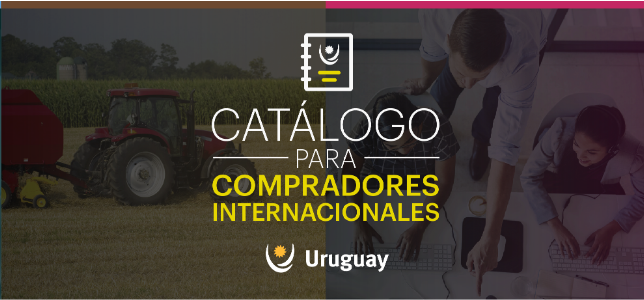 JOIN THE CATALOG FOR INTERNATIONAL BUYERS OF URUGUAY XXI
Fecha de publicación: 19/11/2020
Register to position your company in front of potential international buyers. It is free and available at buyfromuruguay.uy in both English and Spanish.
Uruguay XXI presents a proposal to boost Uruguayan companies that export goods and services to potential buyers. The tool has seven main categories: "Architecture, Engineering and Construction", "Agroindustry", "Food and Beverages", "Design", "Pharmaceutical and Life Sciences", "Creative Industries" and "ICTs". 
The catalog offers the possibility of adding goods and services companies at no cost. The only requirements to integrate the catalog are: to be a formalized company and to have a RUT number; to be at least two years old, to have a web page in English and Spanish; and to belong to one of the defined categories. 
With this platform, Uruguay XXI seeks to respond to the needs of international buyers, as well as make visible the quality of Uruguayan production in the world and generate communication channels between exporters and buyers. 
To access the catalog click here.
For inquiries: exportaciones@uruguayxxi.gub.uy