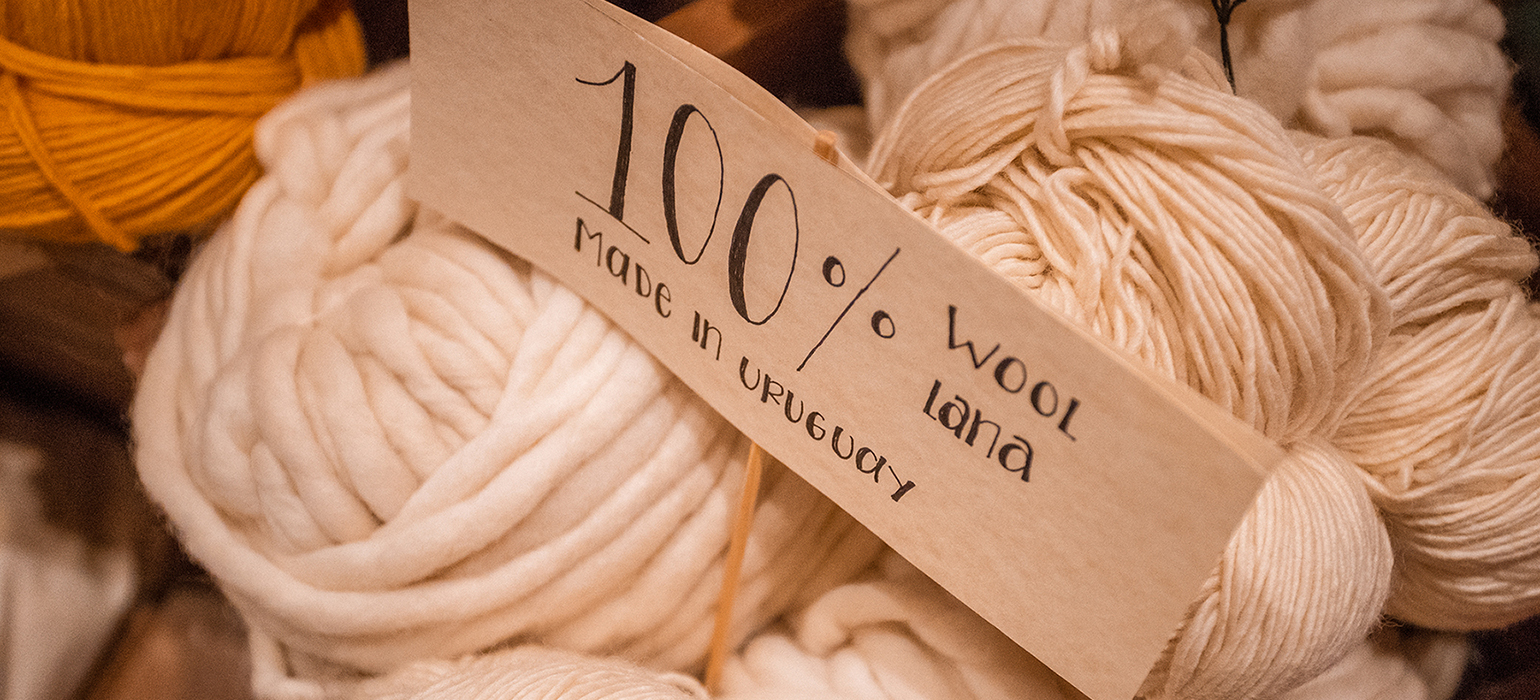 URUGUAY, A WORLD-CLASS WOOL PRODUCER
Fecha de publicación: 09/09/2020
Its long tradition in wool production, but also the diversification of its supply, the conquest of new markets and investments in new technologies has allowed Uruguay to be at the forefront of this sector of activity and to position itself in the world as a quality exporter.
Its knowledge and proven production experience have made the country an outstanding exporter in the wool market, ranking it in the top five world exporters of wool tops, washed wool and dirty wool.
 It currently supplies some of the most relevant and sophisticated importers globally, such as China, the European Union and Japan, reaching nearly 40 markets in total.
The country distinguishes itself by producing wool of excellence, internationally recognized for its origin and careful production process from genetics, breeding, shearing and nationally coordinated conditioning. In addition, it offers qualified labor and a century-old tradition in this activity, which positions it as a reference in the world.
The Uruguayan industry managed to develop different products for each of its customers' needs. Its designs with their own identity and adaptation to international fashion trends turn wool products designed and produced in Uruguay into luxury goods chosen by outstanding celebrities and the most demanding markets.
Factors that allow Uruguay to be a world reference in the sector
The know-how and blending experience of the Uruguayan combing industry, allowed him to develop skills to produce different types of qualities and products of wool to supply the most diverse markets.
The permanent investment in technology, machinery and genetics, as well as the continuous improvement of processes has allowed it to be at the forefront of this sector, increasing its productivity and diversifying its business lines.
A clear example of the added value that this sector offers in Uruguay is the adoption of traceability technologies, which allow to know all the production process from the origin and to reflect it in labels with QR code that help in the final decision of purchase and that allows full confidence in this raw material.
In terms of sustainability and the environment, Uruguay is a very good example worldwide of responsibility in water collection and subsequent effluent treatment. It has incorporated ecological and animal welfare certifications. In fact, its processes are certified under European Union standards. In addition, the companies in the sector are involved in alternative projects in the area of energy, guaranteeing the use of renewable energies, have great technical specificity and highly qualified human resources and the best working conditions in the region. 
COMMERCIAL INTELLIGENCE REPORT Read here the new report on the wool sector prepared by the Department of Competitive Intelligence of Uruguay XXI
Palabras clave: