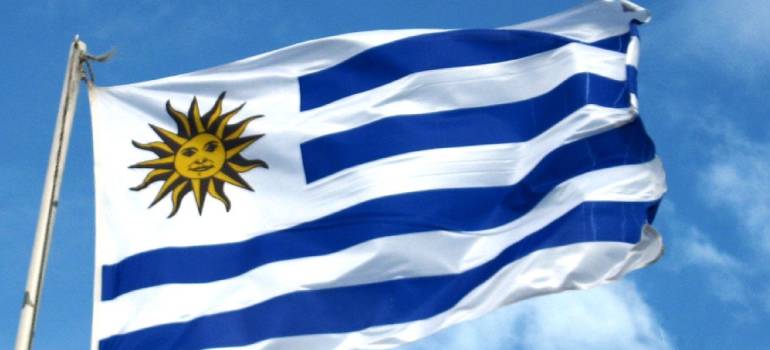 URUGUAY IS A LEADER IN POLITICAL TRANSFORMATION
Fecha de publicación: 29/05/2020
The country ranks first in the the German Bertelsmann Foundation's index.
Uruguay is at the top of the Political Transformation Index, developed by the German Foundation Bertelsmann Stiftung for the analysis of developing countries. The South American nation is a global leader in aspects such as stateness, political participation, rule of law, stability of democratic institutions and political and social integration. It was also recognized with the third place in the Governance Index, a position it shares with Chile. Bertelsmann Stiftung highlighted Uruguay as the most integrated country in the continent, as well as the least unequal and corrupt. 
Both rankings are part of the Transformation Index, which looks at the progress of developing nations in their democratic and economic consolidation. As for the Political Transformation Index, which addresses a comprehensive concept of democracy, Uruguay ranks first with a score of 9.9/10. The ranking weighs the aspects of stateness, political participation, rule of law, stability of democratic institutions and political and social integration. Uruguay scores a perfect score on the first four items, with a score of 10/10, while it is scored 9.5/10 on the last weighted aspect. The country is thus placed above Estonia and Taiwan, which close the podium of the most advanced democracies. 
Regarding the Governance Index, which analyzes "the quality of the political management of transformation processes", Uruguay obtains a score of 7.33/10 and shares third place with Chile, only below Estonia and Taiwan. The score is derived from government performance in four components: leadership capacity, resource efficiency, consensus building and international cooperation. It is worth noting that the country is in first place globally in terms of consensus building, with a rating of 9.8/10. 
The report prepared by Bertelsmann Stiftung refers to Uruguay as "the least corrupt country in the region", thanks to its anti-corruption laws, independent agencies and "clear rules of transparency and accountability". It also praises its strong democratic tradition, "the longest democratic history of any Latin American country" and highlights the stability of its party system. 
The foundation points out that "freedom of expression is fully guaranteed for citizens, groups and the press, without any kind of censorship, including the Internet". In this sense, the report indicates that "the media are ideologically and politically diverse, so that all relevant opinions are present in the public agenda."
Finally, the report highlights Uruguay as "the most socially integrated country in Latin America", with the lowest poverty rate and the lowest levels of income inequality in the region.
To access the report on Uruguay prepared by Bertelsmann Stiftung, please click here. 
Palabras clave: