Competitive advantages in the fashion design in Uruguay:
Talent and creativity:

 

international buyers have highlighted these qualities as the most representative of the young Uruguayan fashion industry.
Quality:

 

Uruguayan fashion design is distinguished by innovation and the treatment of its high-quality raw materials, such as wool and leather. That has led him to be chosen by exclusive brands around the world for the clothing lines or collections of products.
Modern and sophisticated:

 

for its designs, materials, and finishes, Uruguayan garments and accessories are ideal for sale in stores aimed at high purchasing power audiences.
Specialized business rounds:

 

the thrust of national talent has created an atmosphere conducive to the emergence of events and spaces specialized in high-quality fashion ventures. Such is the case of Sinergia Design, the first co-work in the region exclusively dedicated to designing, and Moweek, an Uruguayan design and fashion promotion event, where business rounds are also held with international buyers.
Main exports destinations of fashion and accessories [1]
Argentina
Brazil
Chile
Germany
Italy
Japan
Paraguay
Spain
Sweden
USA
[1]The countries are listed in alphabetical order
Download below the brochure of the companies participating in the Capsule & Cabana fairs in New York City in the 2020 edition.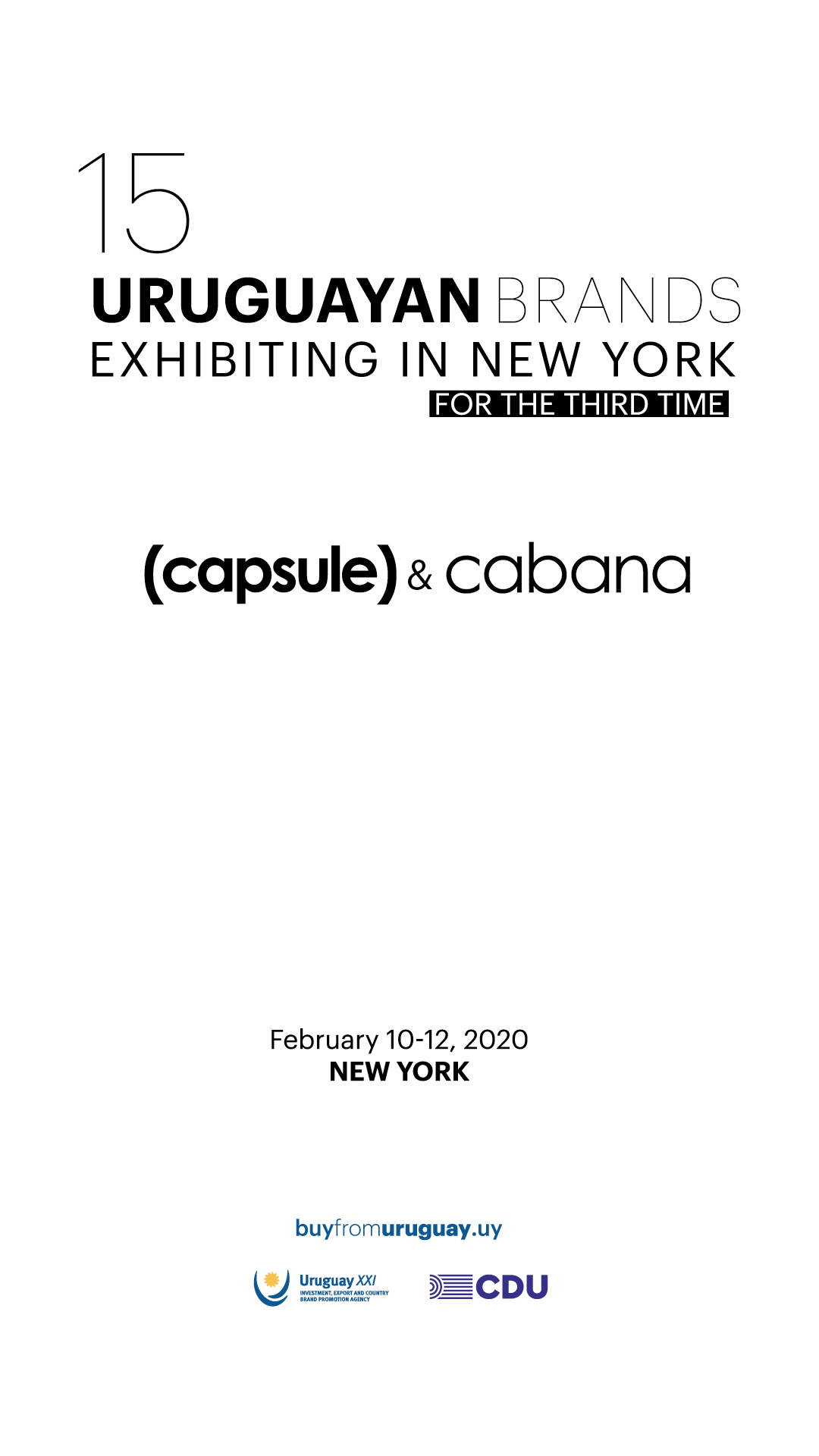 Looking to contact with producers of fashion design in Uruguay?
In Uruguay XXI we coordinate meetings with local counterparts, free of charge and personalized, according to the needs and interests of your company.
We also generate agendas with business meetings and link the exporters of these products with those interested in buying them.
Contact us