Uruguay has a strategic location in the region, only 45 minutes flying time from Buenos Aires- Argentina and two hours from Sao Paulo in Brazil, which makes it an ideal place for the organization of festivals and shows of regional scope.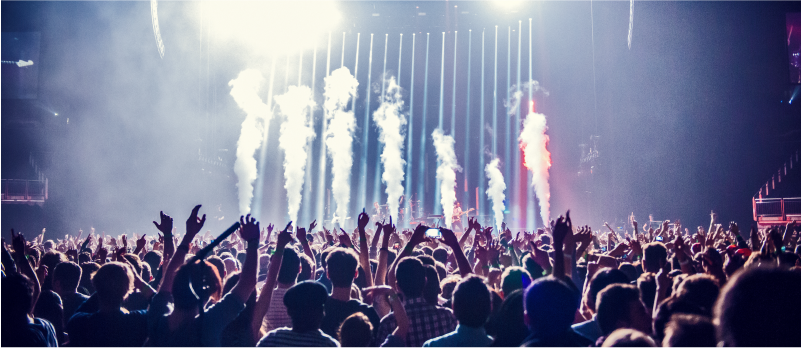 URUGUAYAN MUSICIANS AND BANDS
The experimental vocation that identifies Uruguay and is manifested in all aspects of society throughout its history and is reflected in the music through the fusion of their identity styles such as candombe, murga, tango and folklore with other international genres such as rock, electronic, or hip hop. Uruguayan music has a richness and diversity of styles that is extraordinary in relation to the country's demography and reflects the values of a receptive and culturally restless population. At a regional level it is recognized for the poetry and depth of its lyrics as well as the uniqueness and quality of its compositions.
Uruguay also has a vibrant jazz scene. Its open-air festivals, mainly in the summer, have become classics for the genre.
Argentina leads the list of countries that consume more Uruguayan music abroad, followed by Chile, Germany, Spain, Mexico and Peru.
INFRASTRUCTURE
Uruguay has venues of international standard for all kinds of shows as well as highly qualified personnel for the production and execution of highly complex shows.
Antel Arena
Stadiums
Mobile scenarios
Assembly and disassembly
OUTSTANDING CASES AT INTERNATIONAL LEVEL
Uruguayan Rock is represented by bands like NTVG, La Vela Puerca, and El Cuarteto de Nos, and has positioned itself in the international market after notorious successes in Argentina that were extended to other countries in the region and then reached the European continent.
The Cumbia pop since 2015 has become a great international phenomenon with the rise of the great musical platforms. Bands such as Rombai, Márama, Toco para vos, Dame 5, and Mano arriba exceed 2,000 million visits with the sum of their singles.
In the video game industry, the single "Brasil" by Uruguayan band Santé les Amis was featured in the soundtrack of EA Sports' legendary FIFA saga in 2015.
Looking to contact with producers of music in Uruguay?
In Uruguay XXI we coordinate meetings with local counterparts, free of charge and personalized, according to the needs and interests of your company.
We also generate agendas with business meetings and link the exporters of these products with those interested in buying them.
Contact us