Uruguay Week in the UK
16 to 20 September 2019
12:00 hs.
Información
Uruguay XXI invites to participate in the "Uruguay Week in the United Kingdom" next September 2019, which will take place in London and Manchester City.
It will be a unique opportunity to meet companies from the Creative Industries, Medicinal Cannabis and Life Sciences from Uruguay.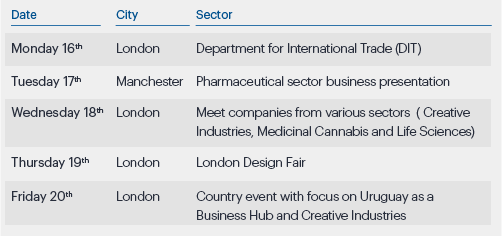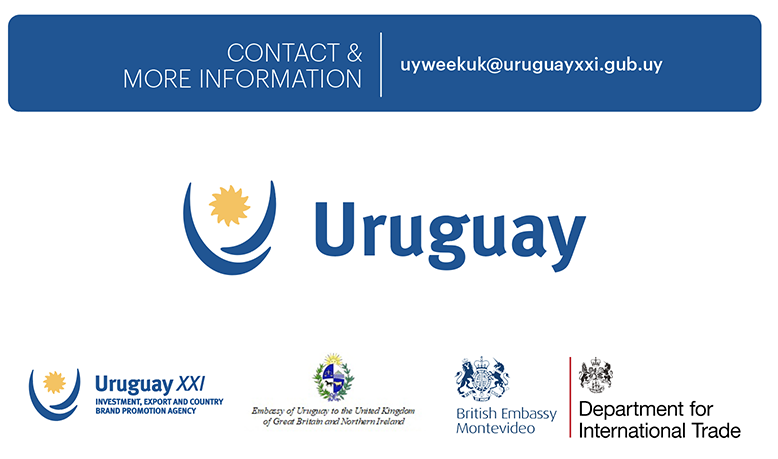 Lugar del evento
St Katharine's & Wapping, EC3N 4AB
Londres, Reino Unido