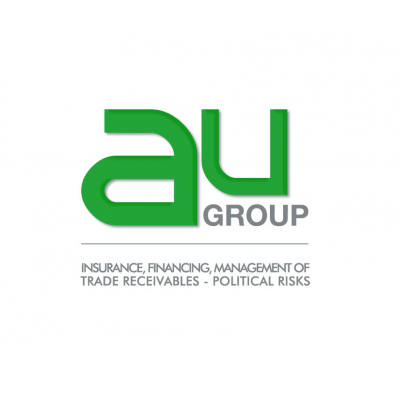 AU GROUP URUGUAY SRL
AU Group advises companies in the search for, negotiation and implementation of solutions aimed at covering the risk of commercial credit or its assignment (DOMESTIC AND EXPORT CREDIT INSURANCE, FACTORING, CAUTION, INTERNATIONAL RECOVERY).
Last update: 25/04/2022
Company's presentation
AU Group assists companies in the search, negotiation and implementation of solutions aimed at : The guarantee of trade credit risk, by transferring the risk to the insurance market (CREDIT INSURANCE); The financing of trade credit to customers, by assignment of trade credit (FACTORING); The management of credit risk, by optimising credit management tools (RECOVERIES, BONDS). 4500+ clients use our guarantee and financing solutions throughout the world and we currently have 300 billion euros in secured commercial transactions. A personalised service, a homogeneous level of service throughout the world, constitute the success of an international programme. Today we are present in 40 countries (54 offices) with policies issued in 77 countries and 260 partners. Working with AU Group means benefiting from the advice of the world's leading specialised broker, accessing the close relationship with credit insurance companies, facilitating negotiation and allowing you to obtain the best conditions on the market, and keeping up to date with the latest innovations in credit insurance.
Experience in assisting foreign investors
Yes
International Presence
Yes
---
Staff: 1-10
Year of constitution: 2010
Languages: English, Spanish and Portuguese.
Location
Montevideo
Esteban Elena 6405 Carrasco - CP 11500
Was this information helpful?