Uruguay Week in the United Kingdom
16 to 22 September 2019
12:00 hs.
Información
Uruguay XXI invites you to participate in the "Uruguay Week in the United Kingdom", which will take place in September 2019 in the cities of London and Manchester.
Those who participate will be able to be part of several events in which business opportunities will be presented with Uruguay in the sectors of Creative Industries, Medical Cannabis and Life Sciences.
It will be a unique opportunity to contact UK companies and entrepreneurs interested in doing business with Uruguay.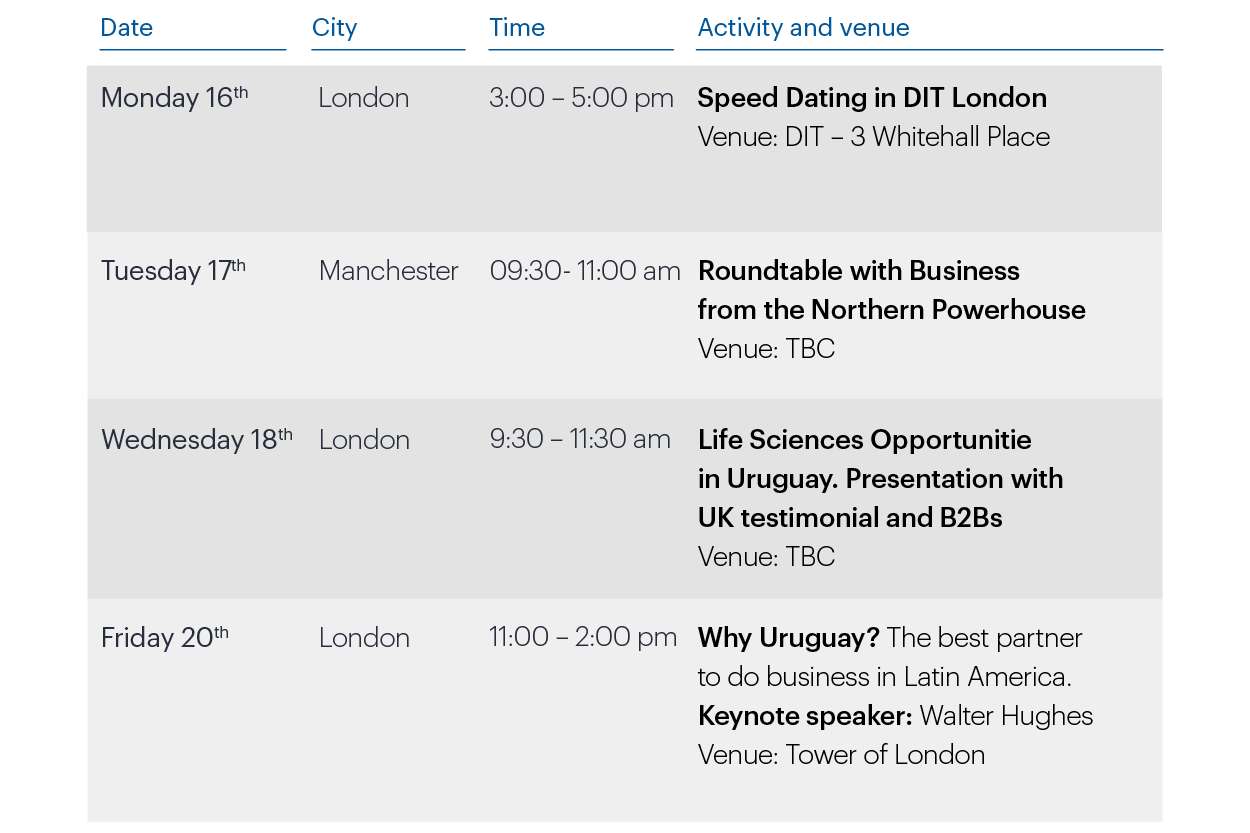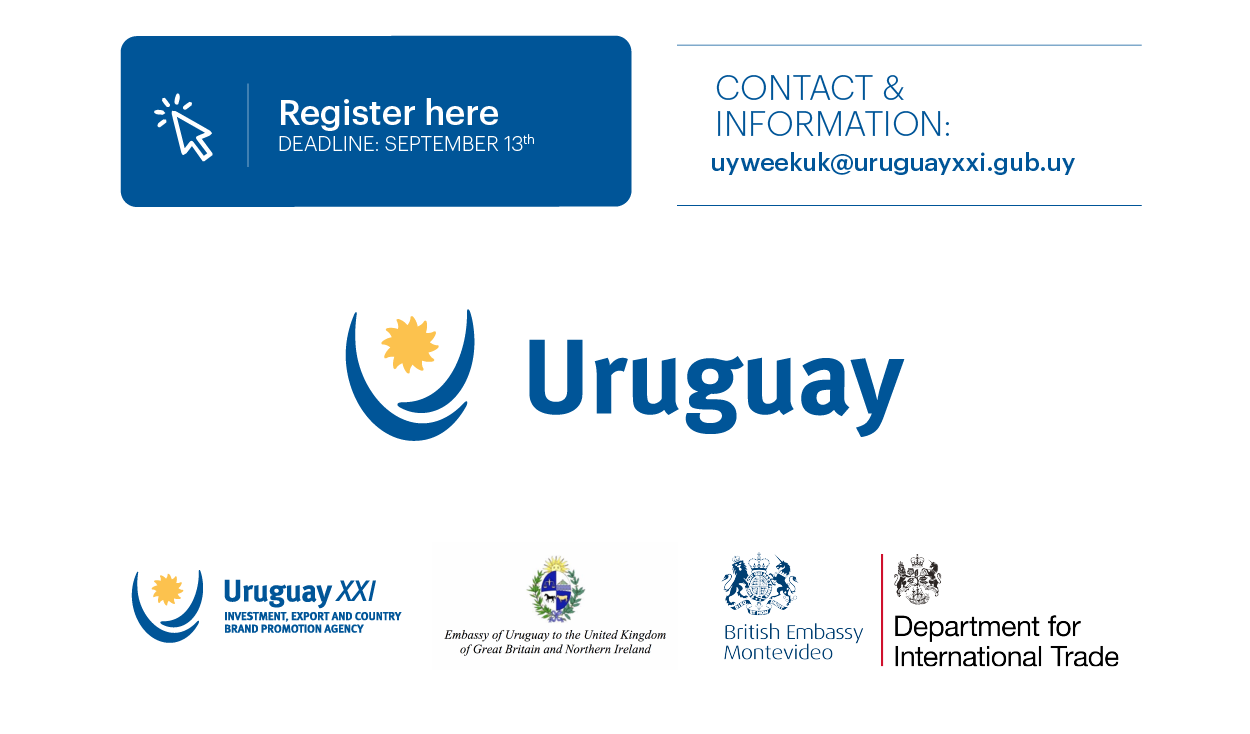 Lugar del evento

Londres, Reino Unido