Colombiamoda + Colombiatex 2022
26 to 28 July 2022
Información
We invite you to Colombia Moda + Colombiatex 2022, the reference event of the fashion, textile and clothing industry that brings together more than 400 exhibitors, buyers and business contacts specialised in the sector. Colombia Fashion Week 2022 will be held from 26 to 28 July in Medellin, Colombia. Uruguay will have a country booth as a meeting point with international buyers and industry leaders.

Are you interested in participating in Colombiamoda+Colombiatex?
Uruguay XXI, ProColombia and the Chamber of Design of Uruguay call Uruguayan companies of design and production of clothing, jewellery, footwear and accessories, spinning mills and wool processing and exporting industries in the form of tops.
Priority will be given to the use of national raw materials for the design and production of the products to be exhibited (wool, leather, stone, guampa, etc.), as well as having experience or potential export profile.

There is a limited number of places to participate in this activity.
If you are interested in participating in this event, please contact exportaciones@uruguayxxi.gub.uy or comunicacion@cdu.org.uy.
*Travel costs, airfare, internal transfers and accommodation will be the responsibility of each company.

Meeting Embassy of Colombia in Uruguay
On Friday 13 May, a virtual meeting was held with the Embassy of Colombia and Uruguayan companies from the fashion and textile industry sector, where information was shared about the Colombian market and the modality of Uruguay's participation in this event.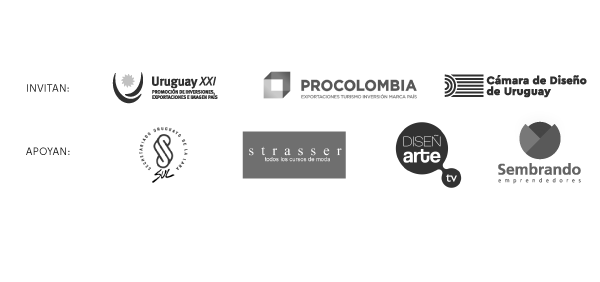 Lugar del evento
Cra. 57 ## 41-81, Medellín, La Candelaria, Medellín, Antioquia, Colombia
Medellín, Colombia