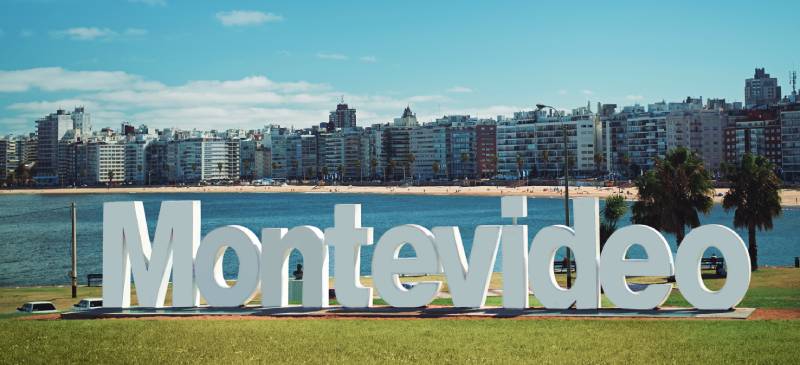 URUGUAY IS TAKING THE FIRST STEPS TO BECOME A "MINI SILICON VALLEY" IN LATIN AMERICA, SAYS ARGENTINE INVESTOR
Fecha de publicación: 27/05/2022
Guido Grinbaum moved to the country two years ago and invested in the Uruguayan technology company SmartBot. He believes that the company will soon reach unicorn status.
Argentine investor Guido Grinbaum, based in Uruguay for the last two years, has successful projects under his belt, such as DeRemate, ZonaProp, ZonaJobs, DeMotores, Baazee, Covedisa, and DineroMail, which he sold to major companies. He recently invested in the Uruguayan startup Smartbot.
In an interview with journalist Gabriela Malvasio for Montevideo Portal, the investor said that, both in Montevideo and Punta del Este, he holds meetings with Uruguayan entrepreneurs. "The benefits of being in Uruguay contribute to the development of an important hub", he said and added that the country has a "huge potential" for growth in terms of startups and new developments, as well as companies opening offices.
The investor considers that the country is taking the first steps to becoming "a mini Silicon Valley, an important hub in Latin America". He also highlighted the local talent currently working for the world and compared it with other success stories such as Israel and Ireland.
Grinbaum emphasized that Uruguay is going through a period of movement in the digital sector and recalled one of the most recent acquisitions in that industry. "A few days ago The Sandbox, which is one of the leaders in metaverse in the world, bought the Uruguayan company Cualit, renamed now The Sandbox Uruguay. There is a strong move of Web3 and crypto in Uruguay. I think a phenomenal ecosystem is being built," he said in the interview.
He strongly believes that the Uruguayan venture in which he invested will become a unicorn. SmartBot offers an omnichannel solution that optimizes customer service through artificial intelligence.
"I came across a top-notch team and a spectacular product. We must do as dLocal [the first Uruguayan unicorn], and work for the rest of the world with offices in Asia, and India. I am very excited about making SmartBot a successful global company", he celebrated.
Read the full article in Spanish here.
Palabras clave: