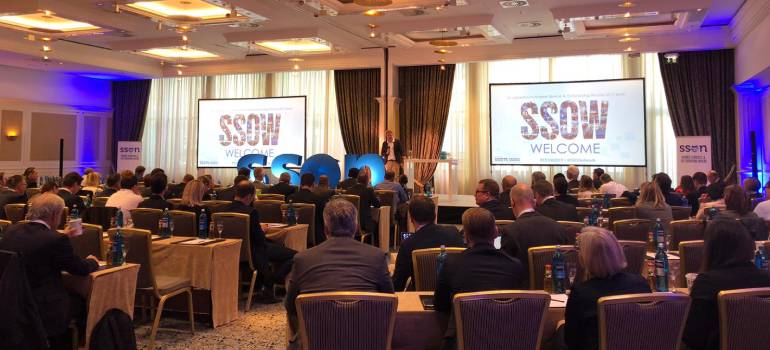 BASF HIGHLIGHTED URUGUAY'S TALENT AND STABILITY
Fecha de publicación: 21/11/2019
The company participated in the event Shared Services & Outsourcing Week in Germany.
During the Shared Services & Outsourcing Week event, which took place in Germany from November 18 to 20, Uruguay XXI together with the Embassy of Uruguay in Berlin promoted the opportunities offered by the country for German companies that wish to install their global service centers.
In this framework, Sebastian Wenzel, Head of Indirect Tax of BASF Services Europe shared in two interactive discussion tables the success case of Uruguay. Wenzel told the reasons that led his company to choose the country and also related the process of installing a service center in Uruguay in 2015, which currently has 450 employees.
After evaluating several cities in Latin America, BASF decided to install in Uruguay its financial and accounting support center for subsidiaries not only in the region but also in North America (Canada and the United States). Currently the United States occupies 80% of the work that is done from Uruguay. The main reasons for the success of this operation lie in the qualified human resources and the stability offered by the country, said the executive.
Shared Services & Outsourcing Week convened around 100 CFOs and finance and human resources executives from the main German companies.
These activities are part of a strategic commercial plan to attract investments in the German market that Uruguay XXI is carrying out together with the Embassy of Uruguay in this country.
Palabras clave: