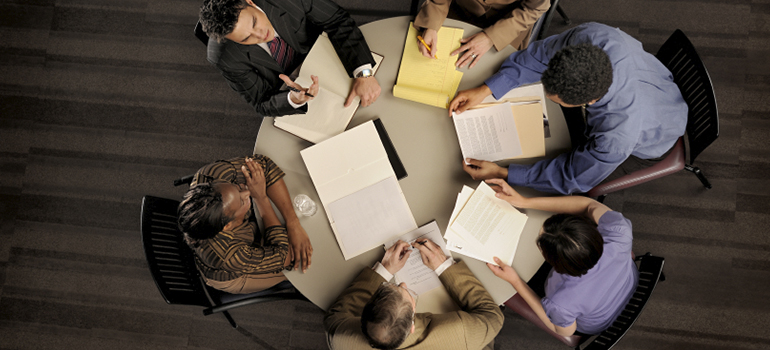 FINISHING SCHOOLS: MORE TRAINING IN GLOBAL SERVICES
Fecha de publicación: 24/02/2018
More than 4,500 people linked to global services have been trained through FinishingSchools, an instrument of Uruguay XXI that has the support of INEFOP and IDB.
Since 2012, FinishingSchools has been able to finance -in a non-reimbursable manner- up to 70% of the costs of training plans on demand for companies with operations in Uruguay that imply exports of services from the following sectors: Corporate Services; Information technology; Pharmaceutical and Health; and Architecture and Civil Engineering services.
By this means, companies can access co-financing to develop their training plans for their employees, accessing in that case 50% of the planned cost. In the case that they must train people who will hire in the company, they can access 70% of the costs.
In order to present itself, the proposing company must detect its training needs, and must comply with the following basic requirements:
The proposing company must be a service exporter
Have a minimum of 10 participants per proposal
Have a minimum of 12 hours of training, with its corresponding final evaluation
Submit the application form at least 15 days prior to the start of training
Once the proposal is received, a specialized committee carries out its evaluation within a maximum period of 10 days. After its approval, the company can begin the training and sign an agreement with Uruguay XXI and INEFOP.
Once finalized, the proponents will have to render accounts before the Program presenting a report and the respective vouchers of payments, and the month following its presentation the company will receive the reimbursement for the training expenses.
Companies interested in accessing the benefit should only contact the FinishingSchools team at any time of the year, since it works under an open-door regime, adapting to the training needs of the companies 
Main results
   136 approved training proposals
   4,500 people trained
   US $ 1: 100,000 from the Program's contribution
   US $ 4: 300,000 total investment in training 
Examples of companies that have participated
---
Ejemplos de empresas que han participado
---
More information: www.smartservices.uy/finishing 
Palabras clave: