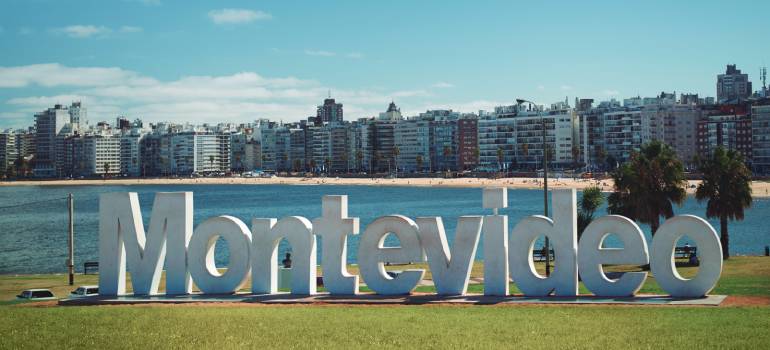 MONTEVIDEO IS THE SOUTH AMERICAN CITY WITH THE HIGHEST QUALITY OF LIFE
Fecha de publicación: 18/03/2019
The Uruguayan capital was once again valued by the consulting firm Mercer and retains its status in the 2019 ranking in the region.
Mercer's latest evaluation valued Montevideo, the capital city of Uruguay, as the one with the highest quality of life in South America. In this annual ranking, the most southern capital of the continent has been holding its favorable place over Buenos Aires and Santiago de Chile recurrently.
Uruguay is recognized globally for its openness to immigration, not only foreigners choose it for its outstanding characteristics, but also because they are received in the country without discrimination and with increasingly agile receptive policies.
With its 3.4 million inhabitants, Uruguay is a symbol of social peace, stable democracy and peaceful coexistence. Its social and political stability, as well as the sustained growth of its economy over the last 15 years, have made it an ideal place to live, work and also invest.
Mercer's twenty-first annual Quality of Life study shows that many cities around the world still offer attractive environments for doing business, and that quality of life is an essential component of a city's attractiveness to business and mobile talent. In this context, Montevideo retains its status as the highest ranking city in South America.
The Uruguayan capital stands out in Latin America for being egalitarian, a leader in social inclusion and for its high degree of avant-garde, within a country that is located in the region as one of the main in terms of reliability, an achievement that has reached as a result of a long tradition of solid institutions that have allowed it to be number one in democracy, prosperity, equity, transparency, control of corruption, and also in quality of life.
Mercer's research rates local living conditions in more than 450 cities worldwide. These conditions are analysed according to 39 factors grouped into 10 categories that include the political and social environment (political stability, crime, law enforcement, etc.), the economic environment (exchange regulations, banking services), the socio-cultural environment (availability and censorship of media, limitations on personal freedom), medical and health considerations (medical supplies and services, infectious diseases, sewage, waste disposal, air pollution), schools and education (standards and availability of international schools), public services and transport (electricity, water, public transport, traffic congestion, etc.), recreation (restaurants, theatres, cinemas, sports and leisure), consumer goods (availability of food and daily consumer goods, automobiles), housing (rental housing, appliances, furniture, maintenance services) and the natural environment (climate, record of natural disasters).
Palabras clave: