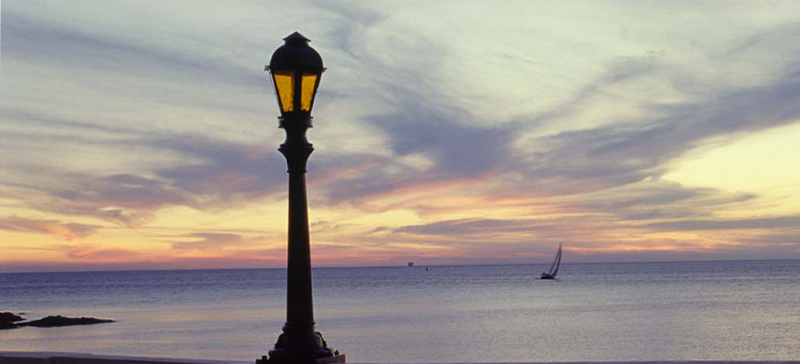 PROJECT PLANS TO TURN COLONIA INTO URUGUAY'S SILICON VALLEY
Fecha de publicación: 13/06/2022
With an investment of US$ 2 billion, the +COLONIA initiative aims to turn more than 500 hectares in the department of Colonia into a short-distance services paradise.
Foreign investors are carrying out an innovative proposal that will turn the area adjacent to the port of Colonia, an extension of 515 hectares, into a complex that will house more than fifty companies and thirty thousand people in housing.
The area located to the east of the department of Colonia, which plans to be divided into 70% housing and 30% business, will combine apartments, services, offices, and common spaces for the inhabitants. It will involve an initial investment of US$ 100 million, which will progressively escalate to US$ 2 billion and is expected to generate 6,000 new jobs in companies linked to the knowledge economy alone, reported El Observador.
The newspaper reported that the first stage of the project is expected to begin at the end of this year, covering an area of some 20 hectares and an investment of US$ 80 million for the construction of between 400 and 600 housing units, as well as offices, restaurants and shopping centers, and educational and health infrastructure.
The project will have a modern design focused on environmental sustainability, with green spaces and urban cells. According to El Observador, the aim is to attract young inhabitants, workers linked to the knowledge economy and technology firms from the region and the world.
The Argentine company CloudGaia, a Salesforce partner, aims to double its investment and workers in Uruguay as a result of this smart city project. Its system will play a fundamental role for the project concept, as it will allow users to have at their disposal multiple data obtained from multiple sources to access information such as available parking spaces, meeting rooms for conferences, among other facilities in search of a better quality of life.
CloudGaia's CEO for Uruguay and Bolivia, Ernesto Krawchik, told El Observador that his company wants to become a "global distributor of cloud solutions" from Uruguay and highlighted the country's advantages such as the tax regime, state support policies and the "vertiginous" growth of the industry, which is encouraging many people to turn to it.
"It is becoming a very good hub. Of good ideas, good professionals, good companies and good business dynamics. Uruguay is a very conducive place for that because all the players are committed to make it happen that way," he said.
For Krawchik, +Colonia "is nothing more than a good example of Uruguay's potential as a global hub for new technological ventures".
Palabras clave: