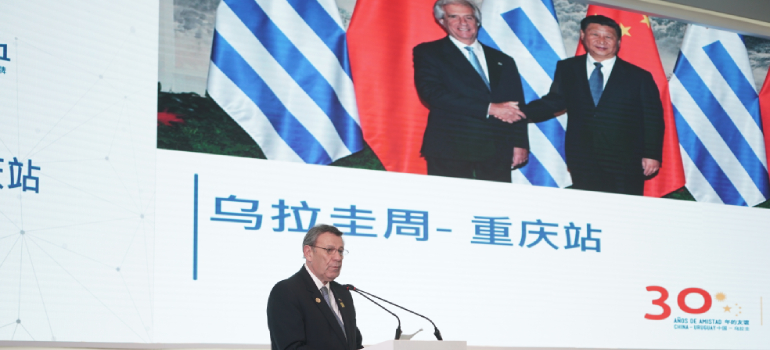 URUGUAY: A RELIABLE INVESTMENT DESTINATION
Fecha de publicación: 26/12/2018
With the objective of positioning Uruguay as a technological and logistics business hub, in 2019 we will continue to promote the country's proposal for investment opportunities in infrastructure and logistics, life sciences and other sectors.
Throughout 2018, Uruguay and China celebrated 30 years of re-establishing diplomatic relations. Together with our embassy we have deployed an intense and fruitful plan to promote the country and we also accompany other organizations and institutions.
We have been present in the five continents with the promotion of investment opportunities in seven international conferences, 15 forums, seven fairs and as many rounds of international business around the prioritized sectors of investment attraction.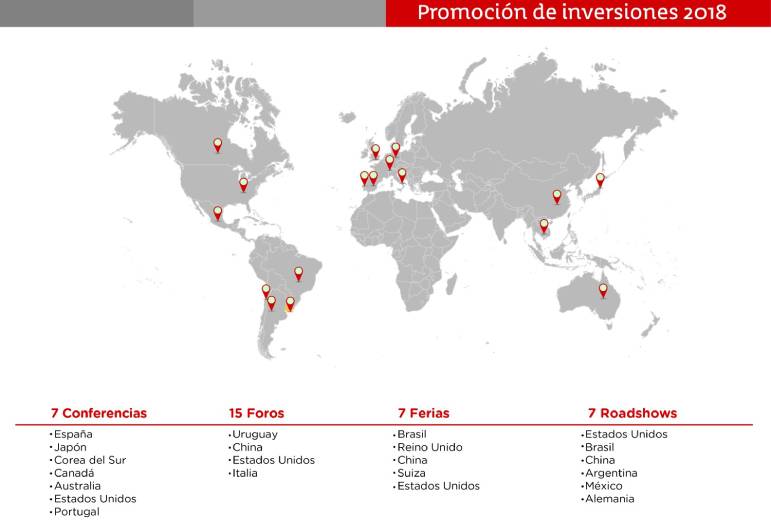 In addition, the office has provided advice, information and follow-up to nearly a hundred and a half companies interested in investing in Uruguay, whose main drivers are the sectors of investment in infrastructure, agribusiness and corporate services, in addition to other industries.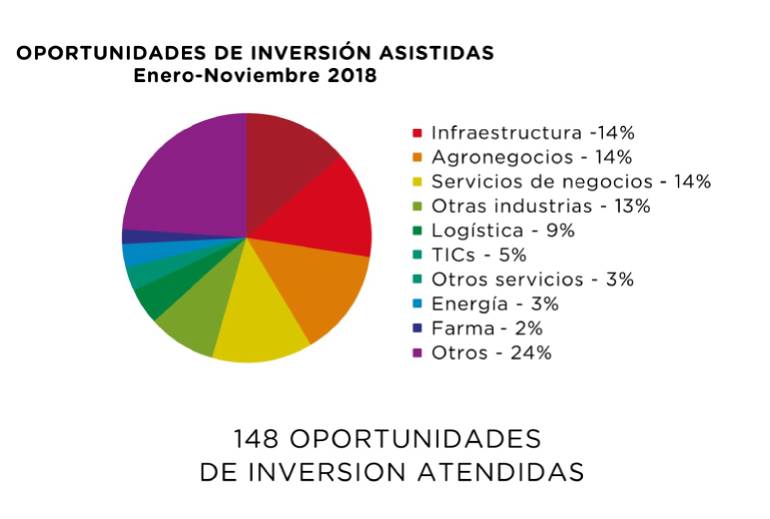 In February 2018 we also had the honor of accompanying the mission to China led by the Minister of Industry, Energy and Minery, Carolina Cosse, focused on attracting investments in ICTs and communication, both in the city of Shenzhen and in Beijing.
In May we were invited to accompany the mission led by the Intendent of Montevideo, Daniel Martinez for the promotion of investment opportunities in Montevideo and meetings with renowned telecommunications, technology and automotive companies, as well as with provincial government authorities in Tianjin, Hangzhou, Foshan, Shenzen and Chengdou.
In August, with the leadership of the Foreign Affairs Minister Nin Novoa, under the invitation to celebrate the "Uruguay Week in China" and within the framework of 30 years of diplomatic relations with that country, a series of business meetings organized by Uruguay XXI and the Embassy of Uruguay in China were held with the aim of positioning Uruguay as a gateway to Latin America and a business, logistics and technology hub, as well as a destination for investments in infrastructure, agribusiness and corporate services.
In total, the activities received more than 800 high-level businessmen and potential investors, as well as government authorities, personalities and some 60 media outlets. In Beijing, the Foreign Affairs Minister signed an agreement by which Uruguay became the first country in the South Atlantic and Mercosur to join the XXI Century Silk Road, a Chinese initiative known as "One Belt One Road".
During the month of November, a presentation was made in Chongqing at the China Smart Expo fair, where Uruguay had a country stand. In Guangzhou, Guangdong province, the Consulate General of Uruguay was inaugurated in that city, a large commercial antenna attentive and proactive to identify opportunities and market niches, support Uruguayan and Chinese firms in promoting trade exchanges and generate quality information for entrepreneurs.
Once again, together with Chancellor Rodolfo Nin Novoa and accompanied by Zonamerica, the Uruguay-China Chamber of Commerce, the National Logistics Institute (INALOG), the National Milk Institute (INALE), Carlos Picos y Asociados, Estudio Olivera, Lobraus, MMA Consulting, Mantiba, Conaprole, Anwel, UFT Corp and the Investment Promotion Agency of the Intendencia de Canelones, Zhuhai was visited.
On this occasion, companies and institutions also participated in business rounds in which they held meetings with Chinese counterparts, which were extended to the International Import Expo (CIIE), the first fair for Chinese importers that had the presence of Chinese President XI Jinping at the opening.
The actions carried out in the Asian giant were always accompanied by a strong promotional communication operation. In this sense, Uruguay and its business agenda has been present in more than two hundred graphic, digital and audiovisual articles in the Chinese press.
We pass 2018 with great challenges accomplished, with a strategic and articulated plan. Without a doubt 2019 will be a great opportunity to continue generating business opportunities for Uruguay and positioning the country as the best place to invest, work and live.
Palabras clave: