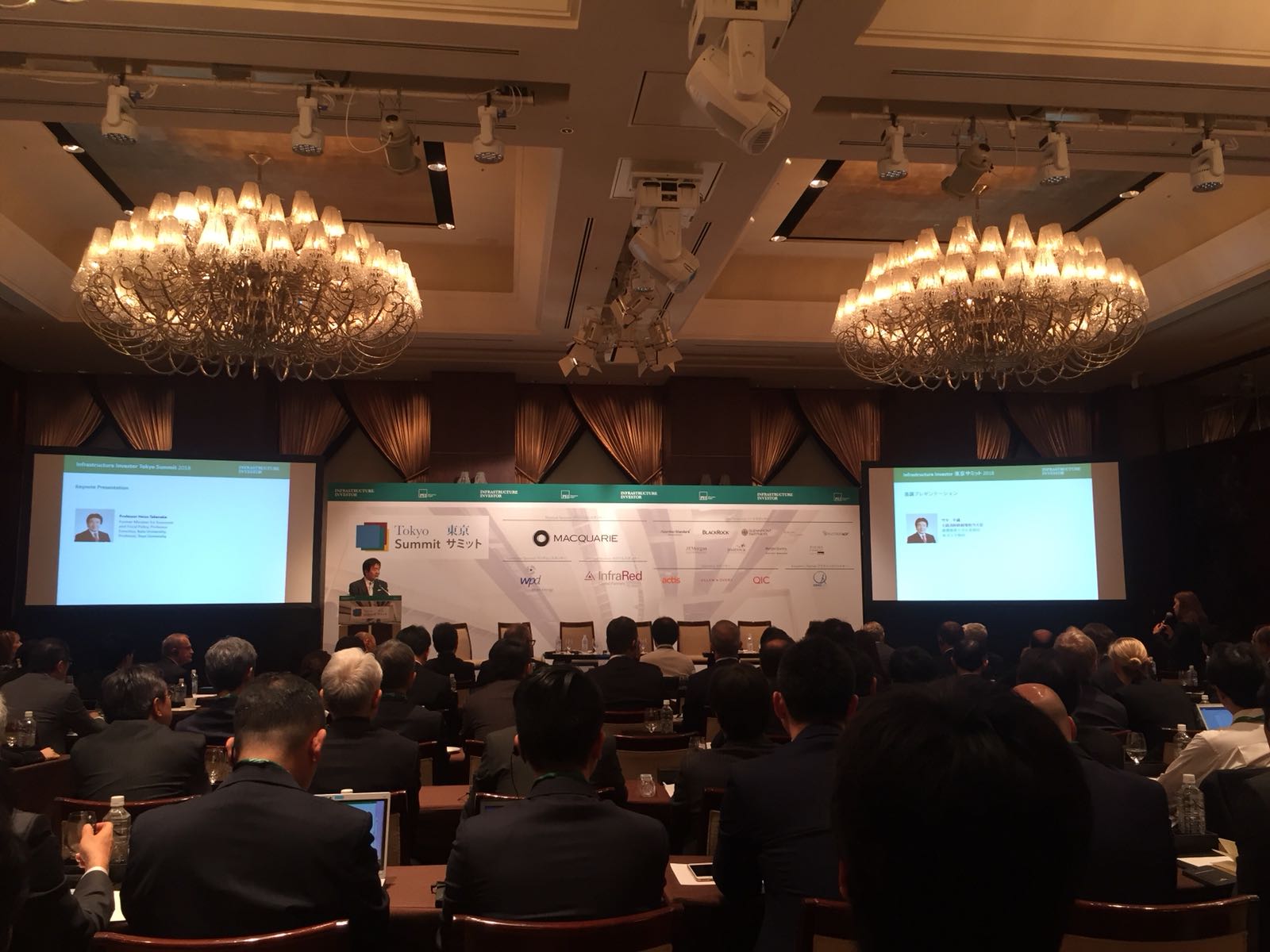 URUGUAY PROMOTED INFRASTRUCTURE PROJECTS IN JAPAN AND KOREA
Fecha de publicación: 26/04/2018
Representatives from Uruguay XXI traveled to the cities of Tokyo and Seoul, where summits were held on infrastructure, to expand commercial relations and meet with authorities and businessmen.
In a series of activities that took place between Tuesday 17 and Friday 20 April, in the framework of two summits held in the capital cities of Japan and South Korea, representatives of Uruguay XXI made presentations about Uruguay with the aim of promoting infrastructure projects and attracting investments.
In the city of Seoul, seven meetings were held with companies from different sectors, mainly car parts, logistics and infrastructure companies. In Tokyo, the seminar entitled "Uruguay: Infrastructure Projects" was held along with the Embassy of Uruguay in Japan and was supported by the Office for Asia of the Inter-American Development Bank (IDB) and the Japan External Trade Organization (JETRO).
The activity was attended by 28 representatives of 20 Japanese companies from different areas such as banks, trading, natural resources (gas, oil, and minerals), automotive industry, heavy industry, food, investment funds and news broadcasting service, as well as hierarchies of ministries and business chambers.
JETRO researcher Daisuke Shiga gave a presentation on the Uruguayan economy highlighting the Japanese companies already established in Uruguay and the benefits of the bilateral investment agreement. Meanwhile, the Project Manager of the Investment Promotion Department of Uruguay XXI, Juan Sánchez, emphasized the political and social stability, the continuous growth of the Uruguayan economy during the last fifteen years, the attainment of the investment grade and the leadership in renewable energies generation. He also presented some infrastructure projects for the construction of education centers and the Central Railway.
Palabras clave: