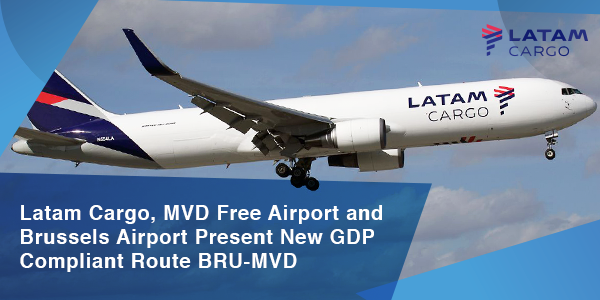 URUGUAY REINFORCES PHARMA LOGISTICS WITH THE WORLD
Fecha de publicación: 23/08/2018
The city of Montevideo strengthens its competitiveness as a logistics airport thanks to LATAM Cargo, MVD Free Airport and Brussels Airport that announce a new route between BRU and MVD, complying with the GDP regulations.
Uruguay strengthens its logistics competitiveness by adding a new route that will connect the cities of Montevideo and Brussels. This new connection is possible thanks to LATAM Cargo, MVD Free Airport and Brussels Airport and complies with GDP regulations, a quality system for storage and distribution centers dedicated to medicines.
"We are very excited about this first step LATAM Cargo is taking, understanding the shipper's and forwarder's demands and providing the enhanced connectivity to attend via Uruguay large emerging markets such as Brazil and Argentina", said Jorge Carretero, Sr. Sales Manager Germany, Benelux, Switzerland & Austria  for LATAM Cargo. "We are confident this is only the first step of many and it is a clear symbol of LATAM Cargo's commitment towards leading the enhancement of pharma distribution in the region."
The global services industry is one of the most dynamic in the country. UruguayXXI promotes the development of the first level logistics platforms to strengthen the associated businesses. The Pharma industry and life sciences stand out, which in Uruguay have invested numerous international companies to develop their regional distribution centers. The supply chains in the industry are a sensitive and decisive factor when choosing where to locate the operation.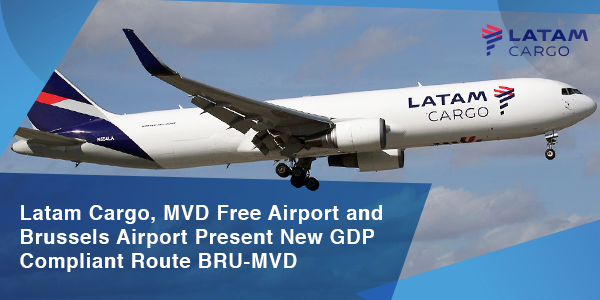 Here the full press release of Latam Cargo
Palabras clave: