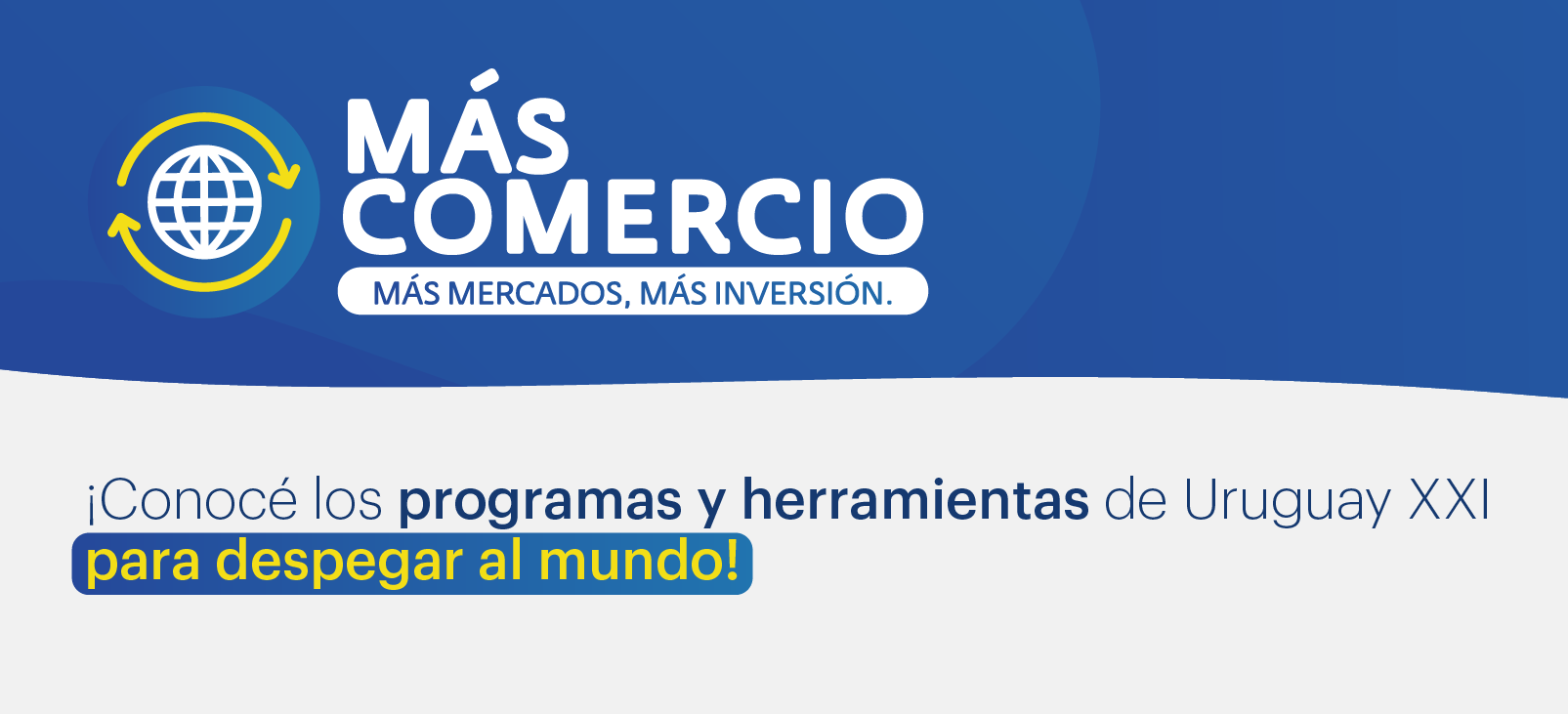 URUGUAY XXI INAUGURATES +COMERCIO WORKSHOP SERIES FOR COMPANIES IN THE COUNTRY'S INTERIOR
Fecha de publicación: 23/03/2022
The initiative, which will begin with activities in Cologne, seeks to promote companies in their internationalization process and identify those that require investment.
With the aim of reaching the whole country with information about the export promotion tools offered by the Uruguay XXI Institute, the cycle of workshops "MORE TRADE. More markets, more investment".
The cycle aims to raise awareness about the possibility of exporting and will explain the advantages and necessary actions to do so. It also aims to professionalize through mentoring and consolidate the work through the export ecosystem.
The activities are aimed at companies in the interior of the country with export potential or that are already exporting and want to consolidate in the process, to actors of the business ecosystem or entrepreneurs who want to participate to be informed.
"This cycle is important because we have to continue approaching small and medium-sized companies in the interior so that they can embark on the exporting path. Companies that export are more innovative, competitive, productive and, therefore, more profitable. Through exports they enter a learning curve that allows them to take advantage of economies of scale and also extend their life cycle, contribute to the strength of the business fabric and have an impact on employment and the quality of life of citizens," said the executive director of Uruguay XXI, Sebastián Risso.
The cycle will begin on April 5 in the department of Colonia with a workshop at the Bastión del Carmen. It will start at 7.30 pm and there will be no participation fee. 
On this occasion, the +COMERCIO workshops will be held jointly with the SME unit of the Municipality of Colonia, the SME Center of the National Development Agency (ANDE), the Tourism Association of the Department of Colonia and the Development Agency of Eastern Colonia.
Departmental and Uruguay XXI authorities will attend the event to accompany the launching of this program to boost export activity.
To register for the event, please click here.