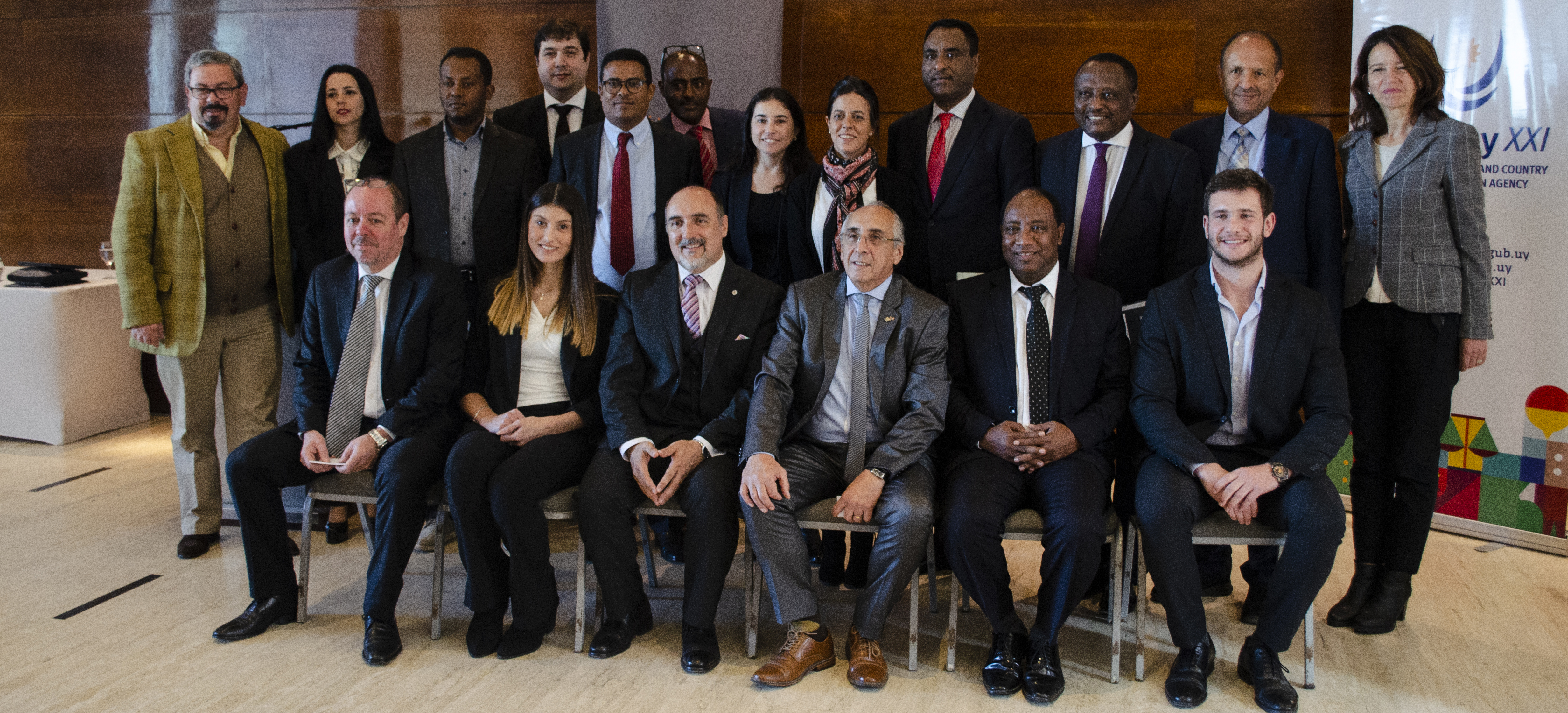 URUGUAY XXI RECEIVED ETHIOPIAN BUSINESS DELEGATION
Fecha de publicación: 22/06/2018
The business meeting included presentations and exchange spaces for entrepreneurs from Uruguay and Ethiopia.
Uruguay XXI, the institute for the promotion of investments, exports and Country Brand, along with the Ministry of Foreign Affairs, the Union of Exporters of Uruguay and the Uruguayan-African Chamber of Commerce, organized a business meeting that included a presentation and networking space together with a business delegation from Ethiopia that visited Uruguay.
The delegation that arrived in the country was composed of companies from agro industry and food, electrical installations, travel and tourism, real estate and construction, chemicals and cleaning supplies sectors. In addition, 24 Uruguayan companies that had the opportunity to meet and explore business opportunities took part in the meeting.
The meeting featured a presentation of the country by the general manager of Uruguay XXI, Álvaro Inchauspe, who highlighted the opportunities that Uruguay offers in terms of investments, as well as its capacity as a leading provider of products and services.
Palabras clave: