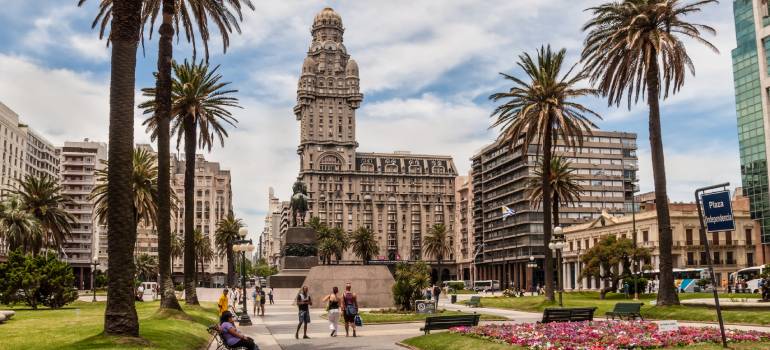 WHY IS MONTEVIDEO NOW MORE COMPETITIVE FOR INVESTORS?
Fecha de publicación: 28/06/2021
Uruguay's capital city moved from 88th to 132nd place in the Mercer Cost of Living Ranking 2021.
In the 2021 edition of the prestigious Mercer ranking of cities according to cost of living, Montevideo improved its position by dropping 44 places to number 132, thus dropping out of the list of the 100 most expensive cities to live in.
This year's index covered 209 cities on five continents and measured the comparative cost of more than 200 items in each location, including housing, transport, food, clothing, household goods and entertainment.
The ranking is designed to provide information to multinational companies and governments to help them make decisions, define relocation strategies based on set-up costs and human resources.
According to Mercer, in Latin America, the most expensive city is San Juan (Puerto Rico), at number 89 in the global ranking. The Caribbean islands lead the table at the regional level. According to the ranking, the region is less expensive overall, compared to 2020, despite the trend of the dollar appreciating against most currencies in Latin America.
"Cost of living has always been a factor to consider when planning international mobility; however, the pandemic has added a new level of complexity, in addition to the long-term consequences related to employee health and safety, remote working policies and flexibility, among other considerations", said Ilya Bonic, Mercer's Chief Strategy Officer.
Montevideo has also been consistently ranked by Mercer as one of the cities with the best quality of life in the world and a leader in Latin America, taking into account factors such as political and social stability, economic predictability, access to health and medical services, education, transportation, recreation and housing as well as consumer goods and access to nature.
Access the Mercer Index here
Access the Uruguay XXI Settlement Cost Simulator here
Palabras clave: