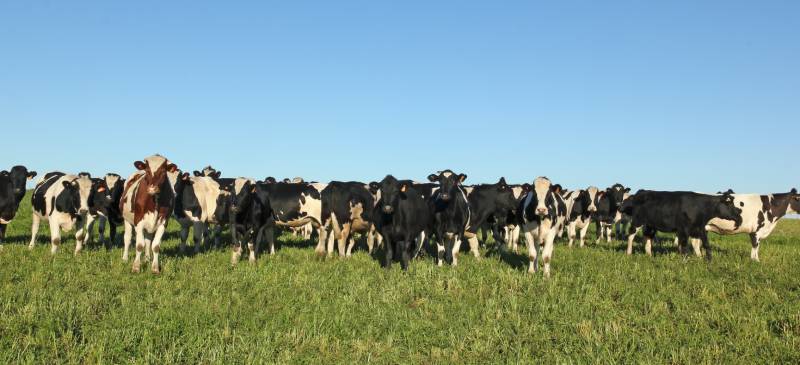 GERMAN PUBLICATION DESCRIBED URUGUAY AS "A SAFE HAVEN IN TIMES OF CRISIS".
Fecha de publicación: 05/05/2022
The prestigious German media Spiegel Ausland reported on the benefits offered by Uruguay in the context of the war in Ukraine and the advantages it has over its neighbors.
"The country most likely to benefit from the crises in Europe in the long term is precisely one of the smallest on the continent: Uruguay," explains the German news publication Spiegel Ausland in a story entitled "Effects of the Ukrainian war in South America. Safe haven in times of crisis".
From the information published in the article, the country located between the South Atlantic and the Río de la Plata is half the size of Germany and has fewer inhabitants than Berlin, but exports food for 30 million people.
"According to experts, the small country could eventually feed 50 million people. Compared to neighboring countries, inflation is manageable, water is plentiful and climate change does not have such a drastic impact as in the large neighboring countries," says Spiegel Ausland and recalls that in December a meat company in Montevideo sent 100 percent CO2-neutral steaks to Europe for the first time in Latin America.
Regarding the energy transition achieved by the country, Spiegel Ausland emphasizes that almost one hundred percent of the electricity generated comes from renewable sources. It also highlights its road network, which describes as " outstanding", and its ports as "ultramodern". It also announces that Volkswagen wants Uruguay to be the first country on the continent to sell electric cars.
The media also quotes the director of the German Chamber of Foreign Trade in Montevideo, Mischa Groh, who assures that "Uruguay is a safe haven in times of crisis", and that it is not only since the Russian invasion of Ukraine that there is a growing interest of German investors and emigrants. "Since the euro crisis we have had increasing immigration from Germany, then came the migration crisis and the pandemic, which raised the number of people. With the war in Ukraine, we are experiencing the fourth wave," he expands.
The media assures that "everyone wants to benefit from the boom in Uruguayan agricultural products boosted by the war in Ukraine" and reports that Uruguayan exports increased 30% between 2020 and 2022, with a 36% growth in the last three months alone. Egypt has imported 200% more products from Uruguay and Algeria 150%, these are countries that previously supplied grains from Russia and Ukraine.
See the full article here
Palabras clave: