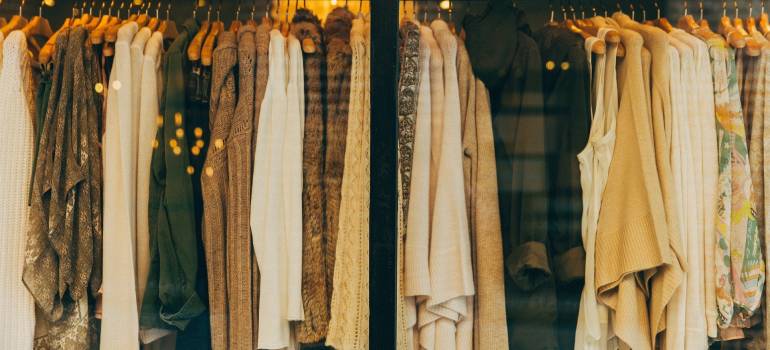 URUGUAYAN FASHION DESIGNERS WILL PARTICIPATE IN THE CAPSULE AND CABANA 2020 FAIRS IN NEW YORK
Fecha de publicación: 21/01/2020
Uruguay's participation in the event gives continuity to efforts to expand national design beyond borders
In order to promote the export culture in Uruguay, both of goods and services, Uruguay XXI -the agency responsible for export promotion, investment and country brand- with the support of the Uruguayan Consulate in New York, will support national companies to participate in the Cabana fashion fair for the first time and in the Capsule fashion fair for the second consecutive year.
Uruguay XXI will offer a mentoring system for companies participating for the first time and will provide a country stand for 12 brands to exhibit their creations at Capsule and three lingerie and swimwear brands at Cabana. Both fairs will take place from Monday 10th to Wednesday 12th February 2020 in New York.
According to the leading producer of commercial fashion events Liberty Fashion & Lifestyle Fairs (LF&LF), the prestigious fairs Capsule and Cabana represent an ideal instance to make visible and position Uruguayan fashion in the world, as well as to close deals with important American buyers.
The companies selected to participate in Capsule were Zarvich, Pastiche, Merinos del Rey, María Bouvier, Agnes Lenoble, Le Mouton, Rotunda, Inés Ott, María Dauber, Muss Leathers, Cerrito de Indios and Dominique L; while those chosen to participate in Cabana were Majo Rey, Milo and Jibona.
It has been proven that the U.S. market has great potential for Uruguayan brands and that commercial promotion actions in the market are bearing fruit and contributing greatly to the positioning of Uruguay as an exporter of quality design. Preparing companies in the sector to access this market is one of the strategic objectives of Uruguay XXI.
Uruguayan fashion stands out for the talent and creativity of its professionals, something visible in the creations of national designers that display a local identity in tune with global trends. The differential of Uruguayan fashion lies in its capacity to innovate, in its growing trend towards sustainability and in the use of local high-quality raw materials, such as wool and leather.
"Making fashion is not only making a garment, but it means being behind the image of a brand and the catalogue to be presented, (and it implies) having a philosophy and being faithful to it. The philosophy of what is transmitted visually, as product quality. I believe buyers pay attention to each of these things", said Majo Rey, designer and director of her namesake lingerie brand and participant in the 2019 and 2020 editions of Capsule.
"Latin America and, within it, Uruguay has empowered itself with its own identity and is hitting it hard in the world. The dyes, the wool, the craftsmanship, the details and the meticulous work such as sitting down to embroider a whole dress by hand are things that were lost with industrialization. In Europe they almost do not exist since the handcrafted labor is very expensive. South America, on the other hand, still has it," Rey reflected.
According to designers and entrepreneurs Bouvier and Rey, the American buyer is different from the rest. Bouvier, designer of her namesake sustainable brand, described it as "more structured, direct and concise," and said she is interested in sustainable garments that have a high level of visual appeal.
In line with this, Rey said that the U.S. buyer "does not ask for price reductions, does not ask for another color. That dialogue does not exist. What he sees is what he is going to buy and what is shown in the catalogues is exactly what is to be sold".
First experience at Capsule 2019
Since 2015 Uruguay XXI, in coordination with the Uruguayan Chamber of Design (CDU), organizes activities that seek to strengthen the national fashion sector in the world and provide support for micro, small and medium enterprises to be inserted in the international market.
In 2019, as a result of the Uruguay XXI initiative and the CDU, six Uruguayan brands selected by the Favors agency arrived in the United States and presented their collections at a country stand named Uruguay Collective.
This first experience of group and synergic character allowed the companies to grow in learning and develop new strategies with market vision. The mutual support among the designers during the fair was highlighted by the participants as a key value for the development of the brands as a whole, under the understanding that union is strength.
"I was enthusiastic that it was a collective proposal and accompanied by an agency. I thought it was an opportunity not to be missed and I didn't hesitate," said Florencia Ottonello, co-director of Pastiche, about her first experience in Capsule in 2019, during a post-event discussion at the Cultural Center of Spain, in Montevideo.
"I had never sent anything abroad, even though I wanted to. But in the face of ignorance I didn't know how to deal with the situation. The opportunity to go as a collective and supported by an agency (Favors) seemed to me to be the right one," Bouvier said.
To access the brochure of the selected companies, go here.  
Palabras clave: