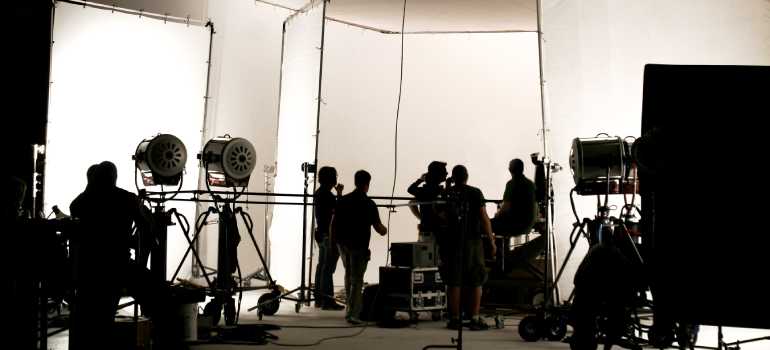 URUGUAY XXI PROMOTES EXPORT OF CREATIVE INDUSTRIES
Fecha de publicación: 27/11/2018
Uruguayan music and audiovisual production are very active in recent weeks with participation in several local and international events.
With the objective of strengthening the development of these sectors and the exports of creative industries, Uruguay XXI supported the participation of Uruguayan enterprises in these activities, as well as the organization of particular events.
Meeting with key figures of the film industry
With the support of Uruguay XXI, "Mesas Productivas" of Puentes Uruguay will be held on December 8 and 9.
Uruguay XXI invites to the activity "Mesas Productivas", organized by Puentes Uruguay that in this opportunity will count on the participation of international figures of the industry of the cinema.
The activity, which will take place in the form of working breakfasts, will be attended by the general director of the San Sebastian Film Festival, José Luis Rebordinos, the director of the Directors' Fortnight of the Cannes Film Festival, Paolo Moretti and the renowned U.S. producer, Jim Stark.
This is an interesting opportunity to contact and exchange opinions with key figures in the film industry. Three moderated tables will be displayed, in which up to 10 registered participants will be able to participate. At each table the guests will make a brief presentation and then time will be set aside to establish dialogue with the participants.
Supporting these activities, Uruguay XXI is betting on the development and exit to the world of audiovisual production in Uruguay. It is an industry in full development with great export potential and real competitive advantages. Uruguay is recognized in this sector of activity for the high level of its technical professionals, as well as for its important film infrastructure.
To participate in this event it is necessary to register before November 28th. Places are limited.
More information here and registration here.
Uruguay as a film destination - FOCUS London
On Tuesday 4th and Wednesday 5th December Uruguay XXI will be participating with a stand at FOCUS London with the aim of promoting Uruguay as a film destination.
The event is aimed at all creative audiovisual industries, including film, television, advertising, animation and interactive. It is the only commercial event in the UK where attendees can meet with content creators, film commissions, production services and location providers from over 60 countries.
Ventana Sur celebrates 10 years
Uruguay will be participating with a delegation of 74 professionals from the audiovisual industry, including directors, producers, distributors, programmers and institutional representatives in Ventana Sur, the most important audiovisual content market in Latin America, organized by Instituto Nacional de Cine y Artes Audiovisuales (INCAA) and the Marché du Film - Festival de Cannes. The meeting will take place in Buenos Aires and organizes more than 150 market screenings of Latin American and European films.
Uruguay will present the fiction feature films "Belmonte", directed by Federico Veiroj, "En el pozo", directed by Bernardo and Rafael Antonaccio, "Las rutas en febrero", directed by Katherine Jerkovic, "Cenizas", directed by Juan Sebastián Jácome and "Averno", directed by Marcos Loayza.
In terms of feature-length documentaries, "Un tal Eduardo" by Aldo Garay and "La fundición del tiempo", directed by Juan Álvarez Neme, will be shown.
In addition, other productions will be participating in the competition. In the Animation section, the series "Dos pajaritos", directed by Alfredo Soderguit and Alejo Schettini, in the Opera prima section, "Los indefensos" by Matías Ganz and in the Blood Window section, dedicated to the fantastic genre, "Paradoxa" by Marco Bentancor and Alejandro Rocchi will do it.
Uruguay XXI will participate with the objective of promoting the Uruguayan audiovisual industry, supporting the promotion of Uruguay as a film destination and generating alliances that contribute to these ends.
Festival Música de la Tierra addressed the export capabilities of Uruguayan music
Within the framework of the eighth Festival Música de la Tierra, Uruguay XXI, together with this event, invited to the conference "La gestión musical independiente", given by Adriana Pedret -director of the Festival EXIB La puerta a Europa de la diversidad musical de Iberoamérica- and to the workshop "Identidad, circulación y comunicación de proyectos musicales", dictated by the journalist, curator and manager, Gabriel Plaza.
Plaza's proposal, under a dynamic "chat-workshop", offered tools for thinking up new communication strategies so that managers and musicians can disseminate their artistic projects. The specialist addressed topics of interest such as the ways of working the brand identity of projects, the ways in which the sensitive experience of music can be translated into words or what kind of stories to tell to make them attractive in the future.
Palabras clave: