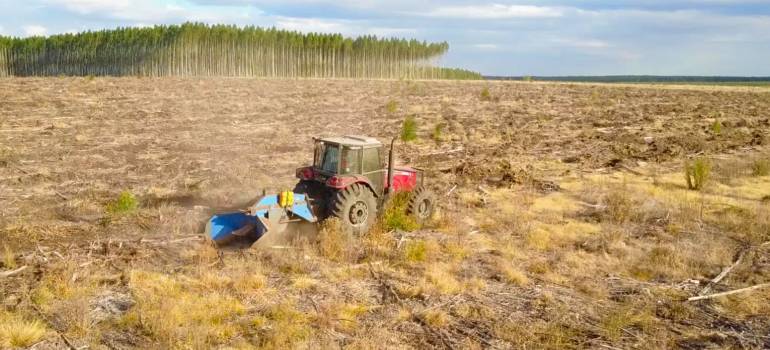 INTERNATIONAL BUYERS FROM THE AGRO-INDUSTRIAL SECTOR WILL VISIT URUGUAY
Fecha de publicación: 25/02/2019
A reverse mission organized by Uruguay XXI will bring together regional businessmen with Uruguayan producers
The third international business round of the agro-industrial sector organized by the agency for the promotion of investments, exports and country brand, Uruguay XXI, will take place on Thursday 4th and Friday 5th April.
The event, which takes place as part of the 8th edition of Expo Melilla - the international live demonstration exhibition of animal feed based on new technologies - will bring together in business meetings Uruguayan producers of agricultural machinery for the forestry, dairy, livestock and horticulture sectors, as well as producers of agro-veterinary inputs, fodder seeds and forest area with buyers from Argentina, Chile and Paraguay.
After the business rounds, the international participants will make a technical visit to INIA La Estanzuela, the experimental station that integrates one of the five regional centers of the National Institute of Agricultural Research and to the agricultural machinery producer Mary, double winner in the thirty-third edition of the Gerdau awards.
The activity is co-organized by the Uruguayan Rural Association (ARU), the National Agricultural Research Institute (INIA), the Metropolitan Agrifood Unit (UAM), the Ministry of Livestock, Agriculture and Fisheries, the National Seed Institute (INASE), Expo Melilla and the Uruguayan Chamber of Agricultural Machinery Manufacturers (CUFMA).
An industry that flourishes
In recent years, the volume of agricultural production in Uruguay has grown considerably, reaching important levels of sophistication and diversification, with performances that have had a substantial improvement thanks to the intensive use of agricultural machinery.
Uruguay has a historically high technological investment in agro-industries that dynamizes and promotes the continuous development of the sector. In this line, the manufacture of agricultural machinery and equipment in the country has an exemption of 50% of IRAE until 2022, which has resulted in an increase in the number of companies that manufacture agricultural machinery, currently reaching 20 manufacturers.
In terms of veterinary inputs Uruguay is characterized by providing security and confidence. The country applies a traceability system in cattle that provides data on the life of each animal, from birth to slaughter. This factor has a significant impact on the country's competitiveness, mainly because of the confidence it gives to buyers.
Exports from this sector averaged US$ 47 million in the last five years, and in 2018 totaled US$ 51 million, reaching 53 destinations. Brazil was the largest with 30% of sales, followed by South Africa (13%) and France (12%).
With a high level of quality and technology in its processes, some 25 companies participate in these sales, both from the national territory and from the Free Trade Zones.
Palabras clave: