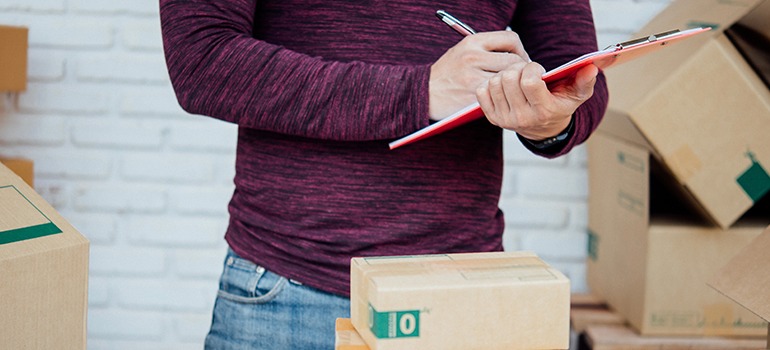 URUGUAYAN COMPANIES WILL BE ABLE TO SELL THEIR PRODUCTS ON AMAZON
Fecha de publicación: 28/05/2021
This week, the U.S. e-commerce giant included Uruguay as an eligible country to sell products through its platform.
In a work that began in 2017 between the Foreign Ministry and Uruguay XXI, and with a decisive management of the current Embassy of Uruguay in the United States, it was achieved that Uruguayan companies can internationalize their business through Amazon, one of the most relevant U.S. e-commerce platforms globally.
"We are pleased to announce that Uruguayan companies can now sell on Amazon. We look forward to working with Uruguay's dynamic business community, including small and medium-sized companies, and helping them connect with consumers around the world," said Eric Broussard, vice president of Amazon International Seller Services.
E-commerce has become a key element for the growth of many companies, but especially for micro, small and medium-sized enterprises (MSMEs), which in Uruguay account for 78% of the core of exporting companies (938 in 2020) according to the working document "Characterization of goods exporting MSMEs in Uruguay", published by Uruguay XXI in March 2021.
Despite their numerical importance, MSMEs represent only 6% of the exported value, however, they generate 20% of the jobs in the exporting nucleus, which represents approximately 14,049 employed people according to 2020 data.
The report also states that MSMEs play a relevant role in the diversification of Uruguay's export offer. These companies exclusively exported 42% of the items in Uruguay's exportable basket of goods in 2020. Likewise, Uruguayan MSMEs are characterized by exporting non-traditional products such as precious stones, pharmaceuticals, machinery, fish and seafood products, other agricultural products, honey, citrus fruits and wine, among others.
In 2020, 36% of MSMEs had Argentina, Brazil or Paraguay as their main markets. These companies have a greater regional dependence than large companies, and while a MSME exports to an average of three destinations, large companies export to eleven markets.
On the other hand, exporting MSMEs have a lower export survival rate than large companies. In fact, only 24% have been exporting for 15 years without interruption, while this percentage rises to 72% in the case of large companies.
"For these reasons, the opportunity to access new markets through e-commerce is fundamental and public policies and the design of support tools aimed at promoting the internationalization of this type of companies are also essential", said the Export Manager of Uruguay XXI, Pablo Pereira.
From this management, and within the framework of its strategic objectives, Uruguay XXI develops training events on various topics, including e-commerce, with the aim of professionalizing SMEs in their internationalization process.
"Training in export culture and the provision of tools and information to achieve greater internationalization of SMEs are at the core of our agency's role," Pereira explained.
As regards e-commerce, this year Uruguay XXI organized the virtual meeting "Exchange on Marketplaces", in which 54 participants shared information on concrete experiences in this type of platforms. The activity is available on the institute's Spotify account, and served to update the list of marketplaces and the e-commerce directory that Uruguay XXI offers as a tool on its website.
The founder of SouthWool Handbags, Florencia Díaz, a beneficiary of this type of training, gave her opinion on the possibility that Amazon is now opening up and indicated that "it is very good news to know that it will allow products to be marketed from Uruguay. For small and micro-enterprises like ours, the possibility of accessing foreign markets and showing products made by artisans, with the addition of design and national raw materials, is of vital importance. Each new avenue that opens up represents an opportunity for exponential growth.
In conjunction with the National Development Agency (ANDE), the Exporters' Union, the National Research and Innovation Agency (ANII), and Banco República (BROU), Uruguay XXI is managing the PYME al Mundo ("SMEs to the World") program, which seeks to support a group of more than 20 SMEs in their export efforts with specialized mentors.
The director of the company OUND, Paula Delgado, which is supported by this initiative, also spoke about the opportunity that Amazon provides. "Selling through the Internet opens up a world of possibilities and access to customers who value highly what is produced in Uruguay. I have set up my business largely online, selling Uruguayan merino wool and Uruguayan skilled labor that is valued. One has to know where to position oneself, generate a desirable product abroad with the resources we have here and take advantage of this platform that allows us to generate direct contact with customers around the world," he said.
Palabras clave: