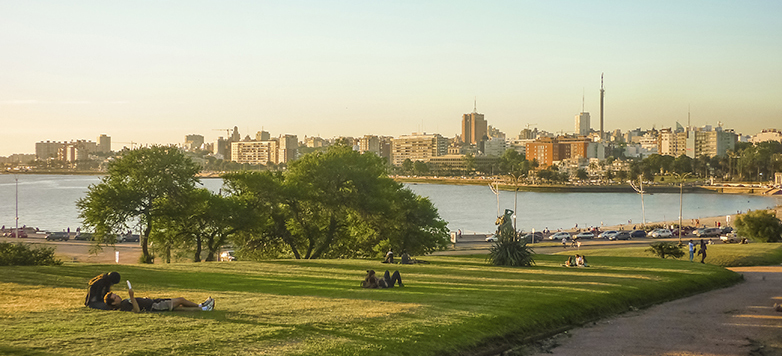 MONTEVIDEO, LATIN AMERICA'S LEAST STRESSFUL CITY TO LIVE IN
Fecha de publicación: 30/06/2021
A study by the German company Vaay ranked the Uruguayan capital as the sixteenth least stressful city in the world.
Montevideo ranks first among Latin American cities with the least stress factors according to the 2021 edition of the annual study on the most and least stressful cities in the world, conducted by the German company Vaay.
The capital of Uruguay ranks sixteenth in the world, above Sydney, Stockholm, Madrid and Lisbon, and is far from the second and third place in Latin America, occupied by San José de Costa Rica (32nd) and Buenos Aires (48th).
According to Vaay's website, "the index of the least and most stressful cities 2021 compares and analyzes 100 cities in the world in search of stress-related indicators. The cities were chosen for their size and importance, as well as for their availability of reliable and comparable data".
The German company conducts this analysis based on indicators grouped into four broad levels: governance, environment, economic stability and health quality.
The first category of this study that highlights Uruguay's leadership in Latin America examines performance in governmental factors that define degrees of inclusion: political and social stability, security, gender equality and respect for minorities.
Montevideo is also evaluated positively based on its population density, pollution levels, weather patterns and traffic congestion.
The capital also ranks at the top for economic factors. To assess the impact on stress and anxiety caused by these types of variables, Vaay's study compares unemployment rates, social security and the amount of disposable income adjusted for purchasing power, among other indicators.
Finally, the study measures the performance of cities in terms of access to health in general and mental health in particular, as well as the capacity for health containment in the face of the stress caused by the Covid-19 crisis.
The results were established based on indicators from various agencies: the European Union's Disaster Risk Management Information Centre, the World Health Organization, the Organization for Economic Cooperation and Development, the International Labour Organization, the World Bank, Oxford University, and Germanwatch, among other sources.
"We hope to show which cities are leading the way in improving the well-being of their citizens and can be a source of inspiration for cities that lag behind", concludes the introduction to the German company's study.
Click here for more information on the methodology, characteristics and sources of the Vaay 2021 More and Less Stressful Cities Index
* VAAY is a German company dedicated to the research, innovation and development of high quality hemp-based products.
Palabras clave: