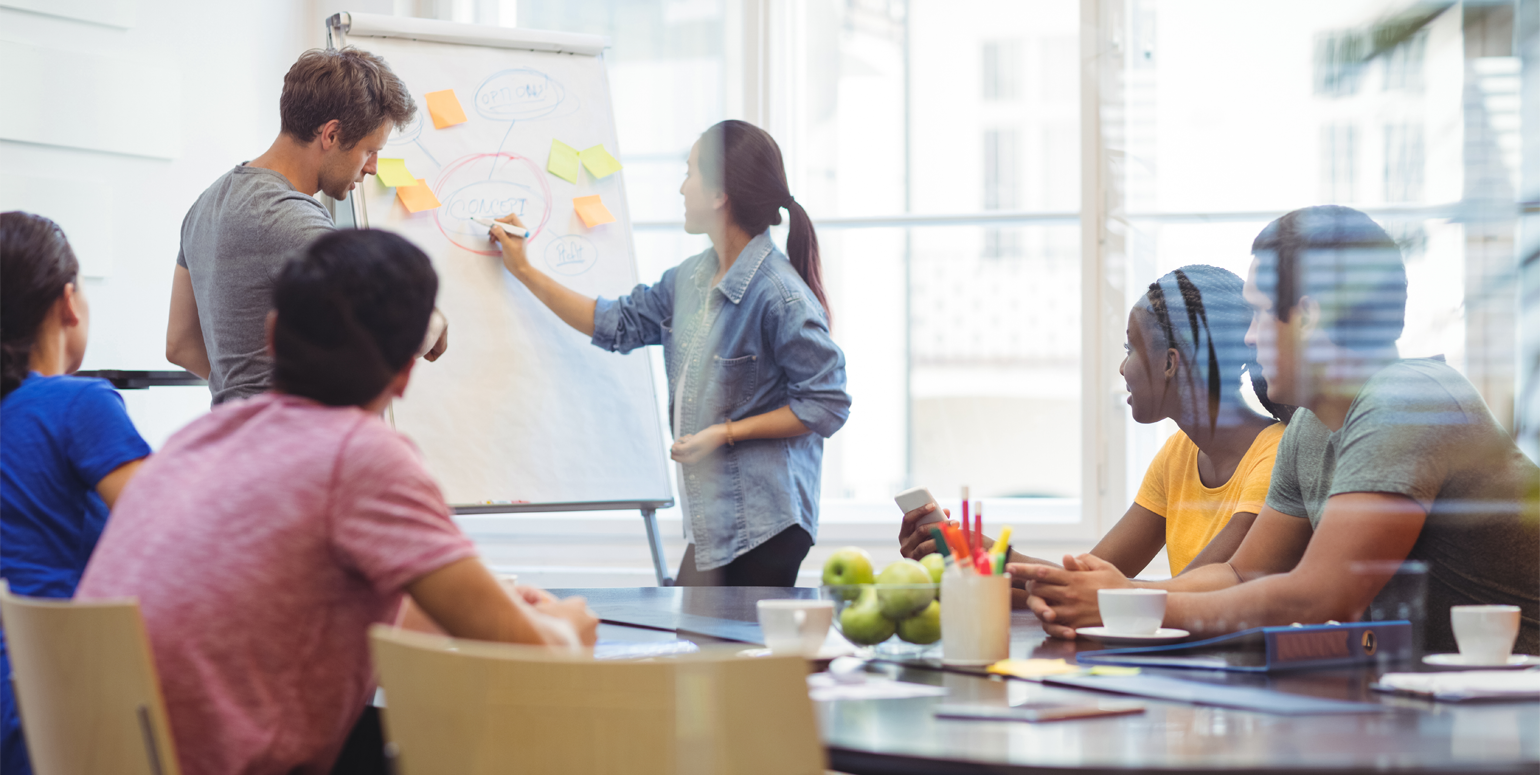 RCI HIGHLIGHTED THE HIGH LEVEL OF PORTUGUESE AS ONE OF THE DISTINCTIVE FEATURES OF URUGUAY
Fecha de publicación: 02/09/2020
Multilingual talent, technology and institutional support are some of the country's comparative advantages, according to the company executives.
Executives from RCI Latin America highlighted the high level of Portuguese as one of the unique attributes of Uruguay's professionals, along with its extensive command of English. These two keys aspects were decisive when choosing the country as a regional service center. They also praised the advanced technological infrastructure and strong government support, which were vital for the continuity of its operations during the pandemic. 
These statements were made during the workshop "Lessons learned from a highly effective, dynamic and world-class sales operation in LATAM", organized by Uruguay XXI on August 28th during the Shared Services & Outsourcing Week, an event sponsored by SSON (Shared Service and Outsourcing Network), the world's largest community of shared services and outsourcing professionals. 
The Executive Director of Uruguay XXI, Jaime Miller, was responsible for the event's opening. "We are proud to have hosted RCI in Uruguay for the last 15 years. The success RCI has achieved is a mix of Uruguay's technology infrastructure and the available human resources in our country", Miller stated. 
Meanwhile, the executive highlighted that global service companies in the country were able to continue their operations during the pandemic and this is a real achievement. "Uruguay has gained notoriety for its successful handling of the pandemic. Most operations are still active. The available technology has helped many companies to remain operational from day one", Miller added.
Multilingual talent and business climate 
The Operations Director of RCI Latin America, Andrés Natalevich, talked about the process of choosing Uruguay as the company's regional center, where it serves to 355,000 Latin America members in 19 continents. "We wanted a place where Portuguese, Spanish, and English were spoken at a good level. We needed a country that offered the three languages in one single location. 
"Because of Uruguay's free higher education, many Brazilians come to Uruguay to study (...) There are also many cities on the border with Brazil, from where young bilingual people come to study in Montevideo. We made the most of that situation and hired many people with Portuguese as their native language," he said. 
The country's favorable business climate and its strategic location as a regional platform for global services were other points highlighted by the executive. "The fact that there are so many companies with their global centers here creates an atmosphere where it is possible to share good practices," he said.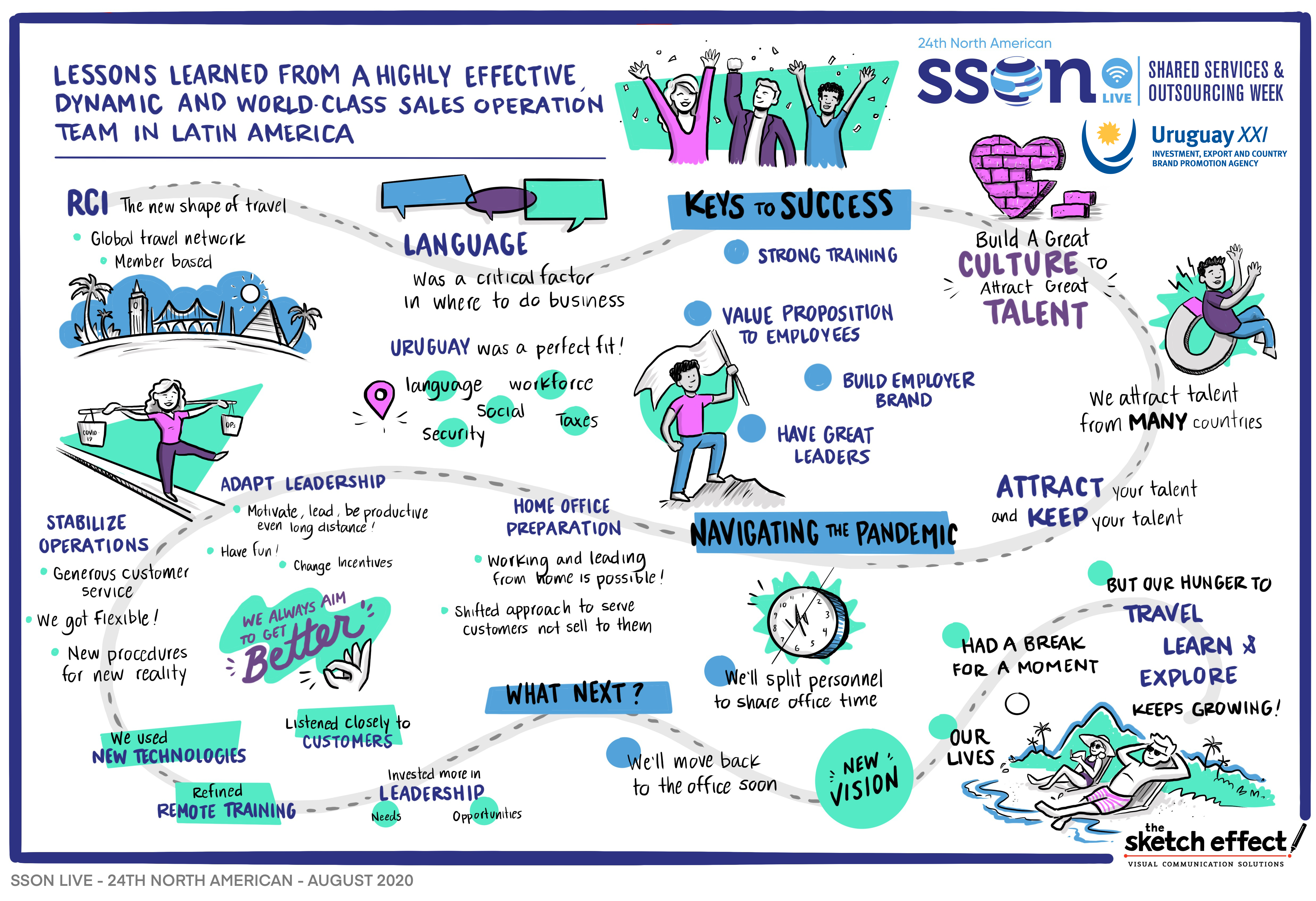 Advanced infrastructure and HR resilience, key elements when facing COVID-19
Despite the fact that RCI had to transform its business model from a sales operation to a customer care one, the company was able to adapt quickly to the remote work system and in only five days it was able to transfer a large part of its payroll to this modality. In this highly successful process, the country's advanced technological infrastructure and the government's flexibility played a central role. 
"When the pandemic came, the government decided to suspend the restrictions (that apply to the free zone regime) for remote work. In five days, they drafted a regulation that allows us to work from home. That was very important for us, making it possible to keep our operations active and our staff safe," he said.
In turn, RCI's Operations Supervisor for South America, Lourdes de Tavira, pointed out that the company had to adapt its leadership style and to train supervisors to strengthen work teams. 
"In Uruguay, there is an enormous advantage: companies benefit from a government subsidy that covers part of the training program cost. We used that opportunity to prepare our staff for this situation (...) This has given us a great result, which reflects in the employees' attitude and daily efforts", de Tavira stated. 
Thanks to Uruguay's successful strategy against the coronavirus, which allowed the country to contain the disease and moderate its economic effects, RCI is planning a partial comeback to the office, which will take place in October. "Like many companies in the world, we had to make many changes during the pandemic. But we really believe those changes are going to make us better," de Tavira concluded. 
Palabras clave: