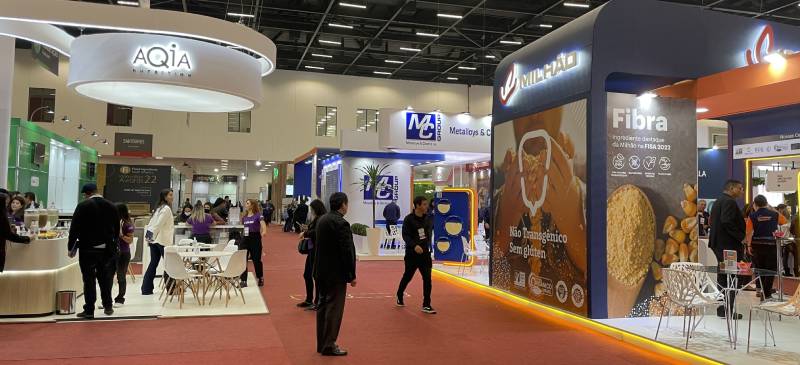 URUGUAY CAN GROW AS A REGIONAL HUB FOR SUSTAINABLE FOOD AND INGREDIENT PRODUCTION
Fecha de publicación: 19/09/2022
Uruguay XXI participated in the Food Ingredients South America fair in Sao Paulo.
As part of the strategy to attract investment in the food and beverage sector with a focus on ingredients, Uruguay XXI attended the Food Ingredients South America (FISA) fair held in Sao Paulo. Fernando Pache, a national company that produces and exports cocoa powder and chocolate products, and Lactosan, from the Danish group Thornico, which produces cheese powder and from the facilities it shares with McCormick produces powder for seasonings for the Southern Cone, also attended from Uruguay.
Uruguay offers possibilities as a business hub, both for the production of ingredients or foodstuffs and for the centralization of trading activities, support services and/or regional distribution. In addition, the country is characterized by its stability, reliability and transparency, as well as tax incentives, mainly income tax exemptions that can reach 100% and export tax refunds.
In addition, thanks to its location and trade agreements, it provides access to a significant expanded market, allowing it to provide good service to regional customers. From Uruguay it is possible to access local raw materials with traceability and sustainable and competitive value chains, as well as imported raw materials or other inputs, facilitated by a temporary admission scheme.
Uruguay currently produces food for 30 million people and has the capacity to do so for 20 million more. By 2050, the world population is expected to reach 10 billion people, so Uruguay presents a relevant attraction for international companies in the sector.
Palabras clave: