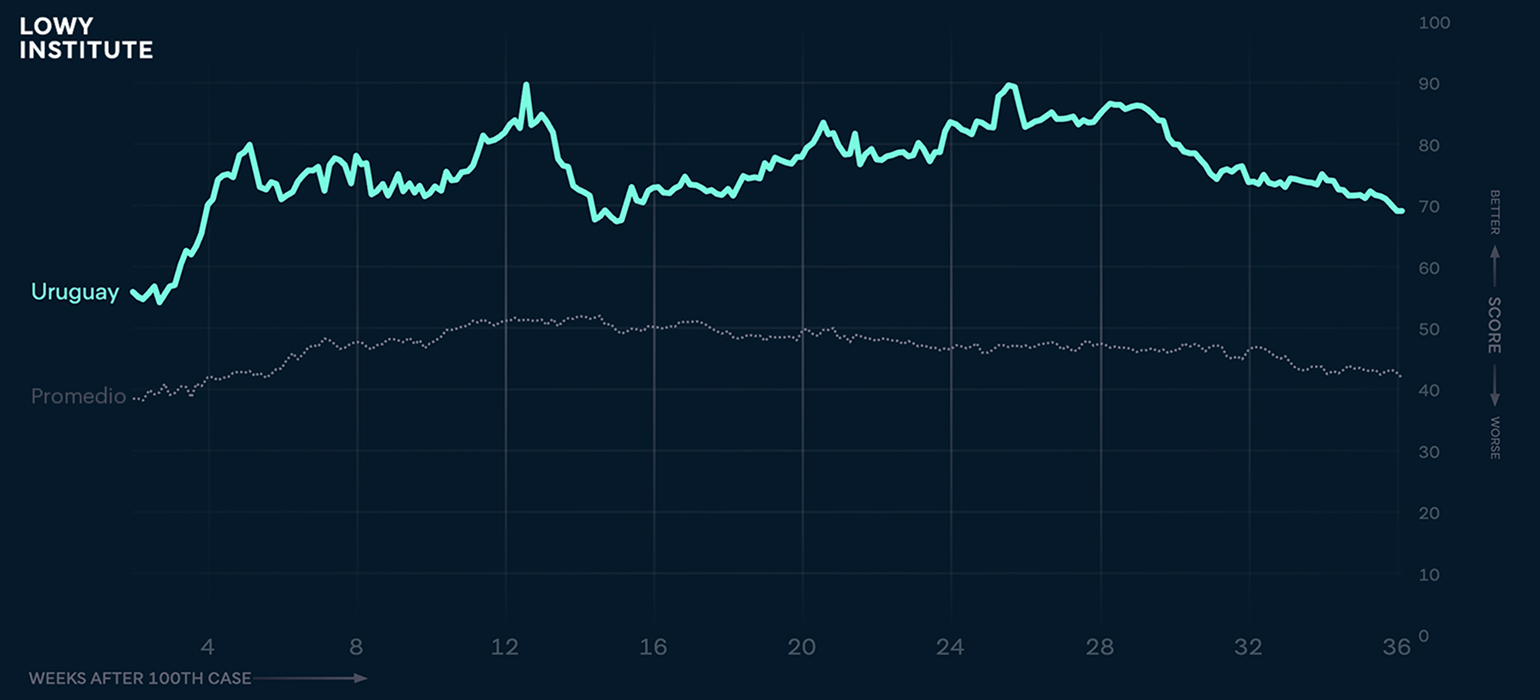 URUGUAY, BEST PANDEMIC MANAGEMENT OF THE AMERICAS
Fecha de publicación: 04/02/2021
According to the Lowy index, the country leads the continent and ranks 12th in the world.
A study published by the Lowy Institute in Sydney, Australia, which analyzed the management of the pandemic in 98 countries, placed Uruguay in 12th place on its global list and also showed that it is the best performing country in the Americas.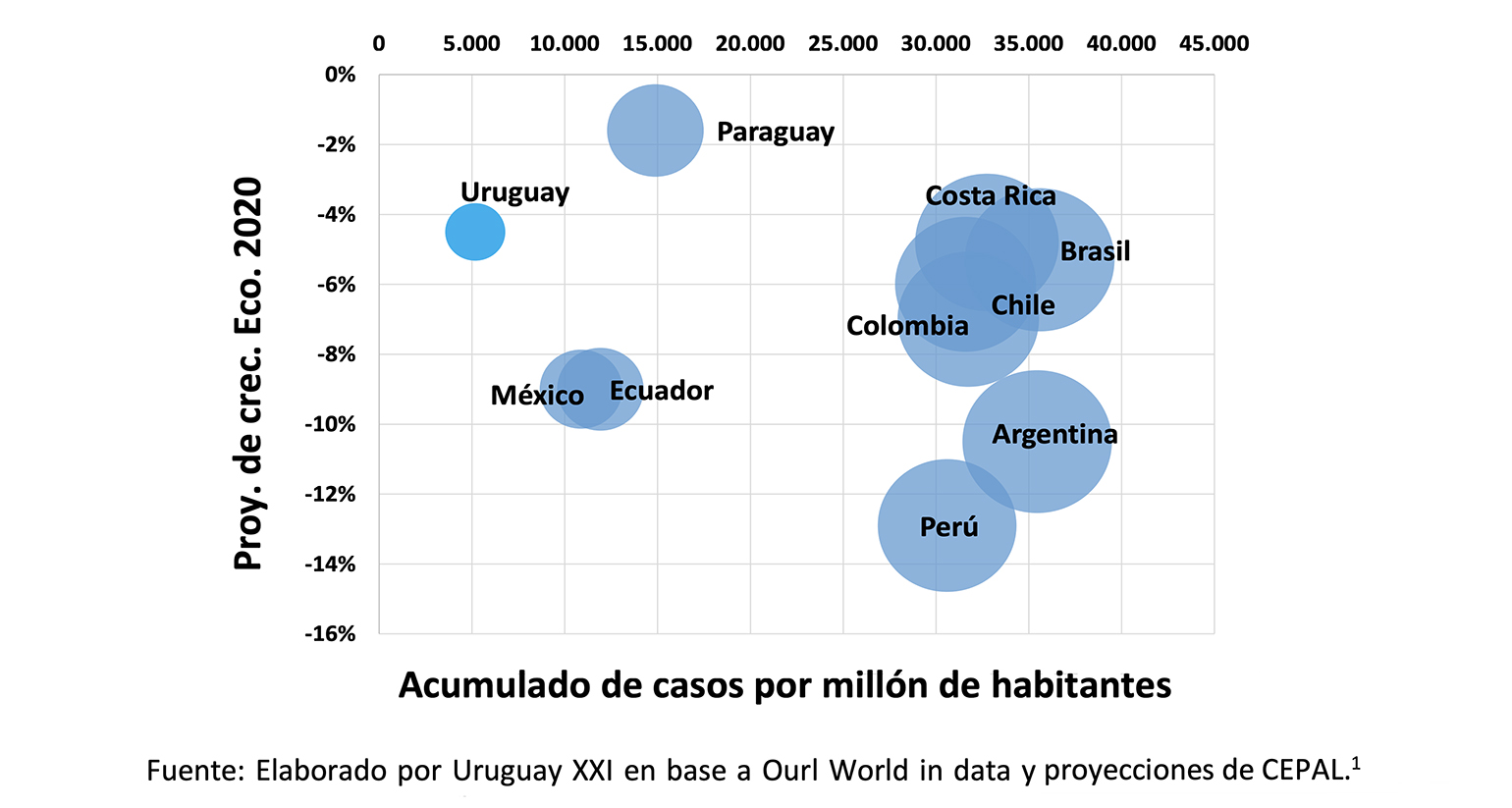 This analysis takes into account confirmed cases, deaths and detection capacity to see how countries have managed the pandemic after their 100th confirmed case. The study reveals that "most have outperformed each other only by degrees of inadequacy".
While the spread accelerated in a large part of the American continent (North and South), making it the most affected worldwide, Uruguay scored 75.8 points out of 100 on a scale where zero represents the worst results and 100 the best, placing it among the most outstanding in the ranking.
In the same vein, a report by the NGO Transparency International, which was released in January 2021, stressed that while last year was one of the worst in recent history due to the arrival of the pandemic, Uruguay consistently showed the best results in the Americas in terms of perception of corruption and emphasized that "the (Uruguayan) government's investment in health is among the highest in the region. The country has a strong epidemiological surveillance system, while contributing to its response to COVID-19 and other infectious diseases".
Palabras clave: