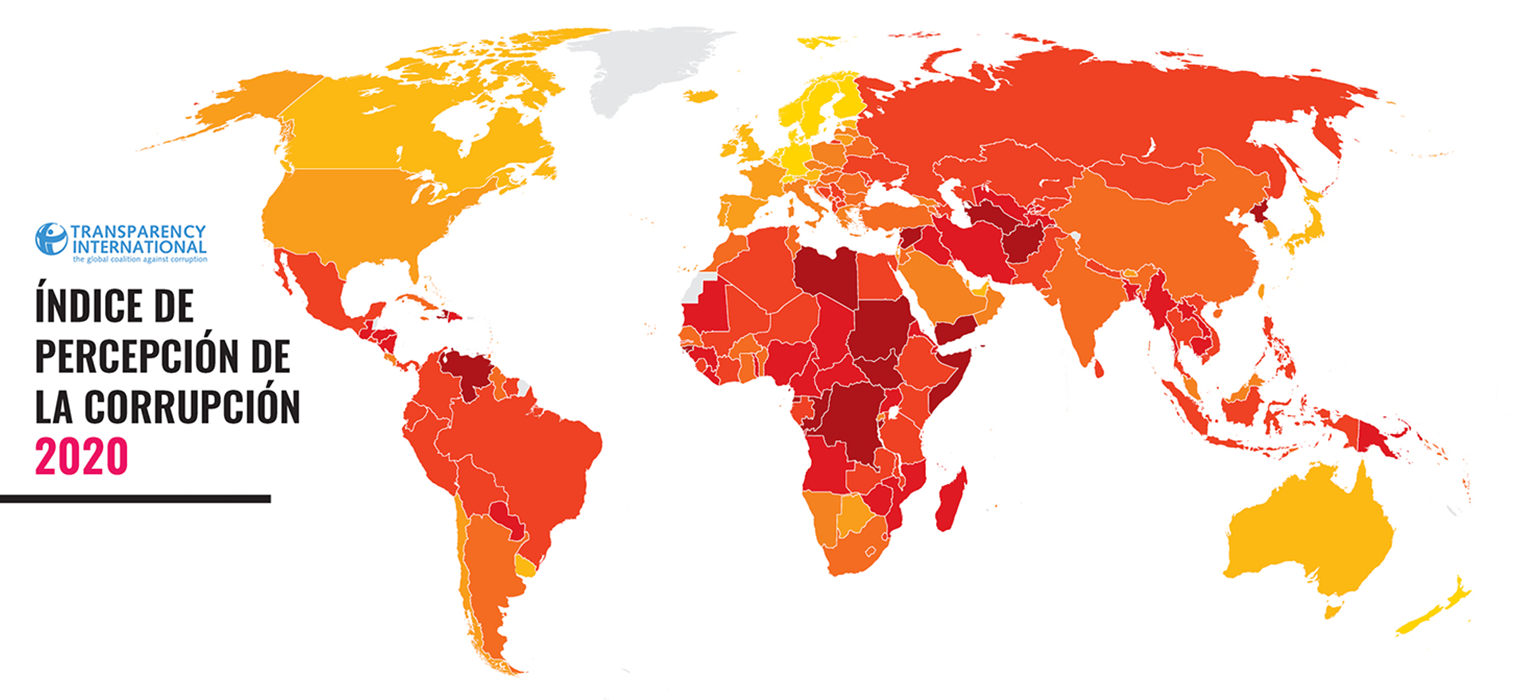 FOR EIGHTH YEAR IN A ROW URUGUAY IS THE BEST IN LATIN AMERICA IN TRANSPARENCY INTERNATIONAL RANKING
Fecha de publicación: 29/01/2021
The country once again leads in corruption perception in the region and ranks second in the American continent behind Canada.
The new report of the NGO Transparency International (TI) on perception of corruption once again ranked Uruguay as the best country in the region and the second in the Americas, only behind Canada. The 2020 edition took into account the impact of the COVID-19 pandemic.
The Corruption Perceptions Index (CPI) lists 180 countries by their perceived levels of public corruption, as seen by experts and business people, and ranks them on a scale of 0 to 100 where zero is "very corrupt" and 100 is "very clean". According to the report, more than two thirds of the countries scored below 50 points.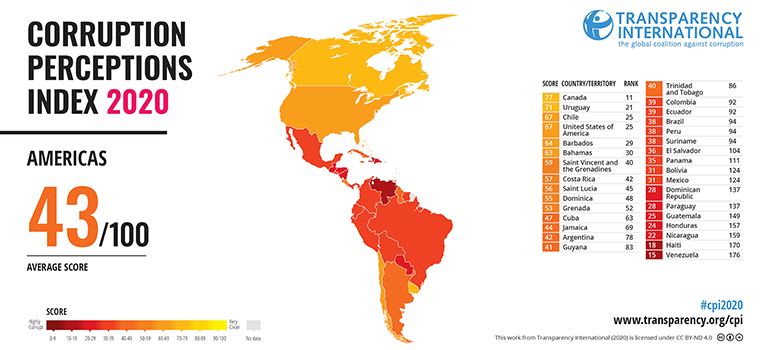 The CPI 2020, which was released this week, ranked Uruguay 21st with 71 points. Thus, Uruguay is the country with the best CPI results in Latin America, followed by Chile in 25th place. In relation to the countries of the American continent, it ranks second behind Canada (77 points) and ahead of the United States (67 points).
The report highlights that while 2020 proved to be one of the worst years in recent history with the advent of COVID-19, which not only provoked a health and economic crisis but also one of corruption, Uruguay and Canada are the countries that have consistently shown the best results in their continent.
"The (Uruguayan) government's investment in health is among the highest in the region. The country has a strong epidemiological surveillance system, while contributing to its response to COVID-19 and other infectious diseases," the report notes.
Palabras clave: