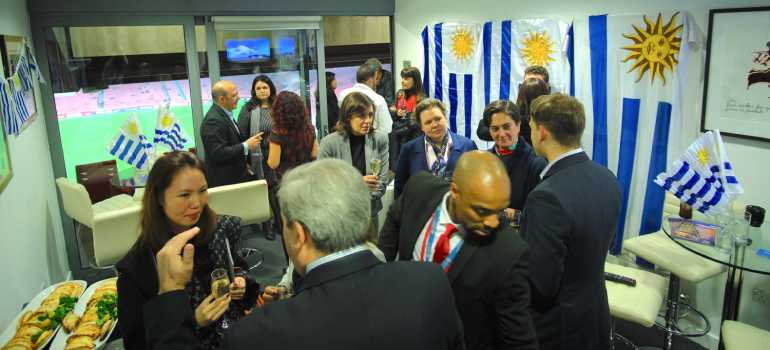 URUGUAY NATURAL ARRIVED TO LONDON AND PARIS WITH THE URUGUAYAN NATIONAL TEAM
Fecha de publicación: 22/11/2018
The international friendly matches played by La Celeste in Europe, against Brazil and France, were the scene of two activities to promote the Country Brand.
Football, a fundamental element of Uruguayan national identity, served as a framework for the presentation and promotion of the country abroad. On this occasion, Uruguay XXI, the country's investment, export and icountry brand agency, made two presentations as part of the international friendly matches that the Uruguayan national team played in the cities of London and Paris against those of Brazil and France.
With a cocktail in the VIP areas of Emirates Stadium in London and Stade de France Stadium in Paris, and in front of an audience made up of businessmen, investors and journalists from each host country, the main reasons for investing, working and living in Uruguay were transmitted.
There, the guests were able to taste typical Uruguayan products, paired with wines from national wineries.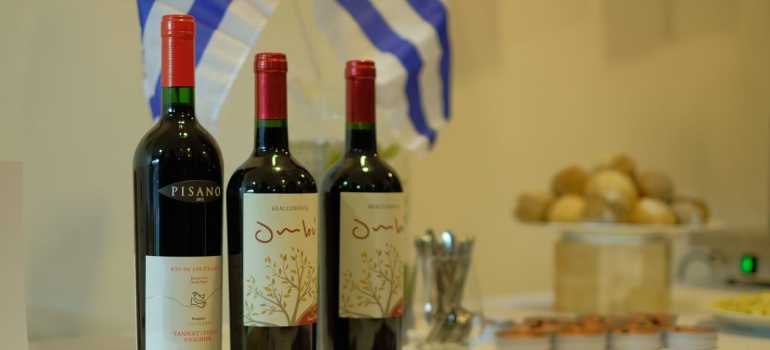 At the events, the Uruguayan ambassador in the United Kingdom, Fernando López Fabregat, and in France, Guillermo Dighiero, welcomed the guests. Authorities from the Uruguayan Football Association (AUF) and commercial agents from Uruguay XXI also met there.
Country Brand Manager Larissa Perdomo said, "The UK is one of the most important markets for our international marketing campaign. London is home to the most important opinion leaders in the investment, travel and lifestyle sectors. There we had the great pleasure of sharing our vision of the Uruguayan Country Brand with local influencers.
Palabras clave: