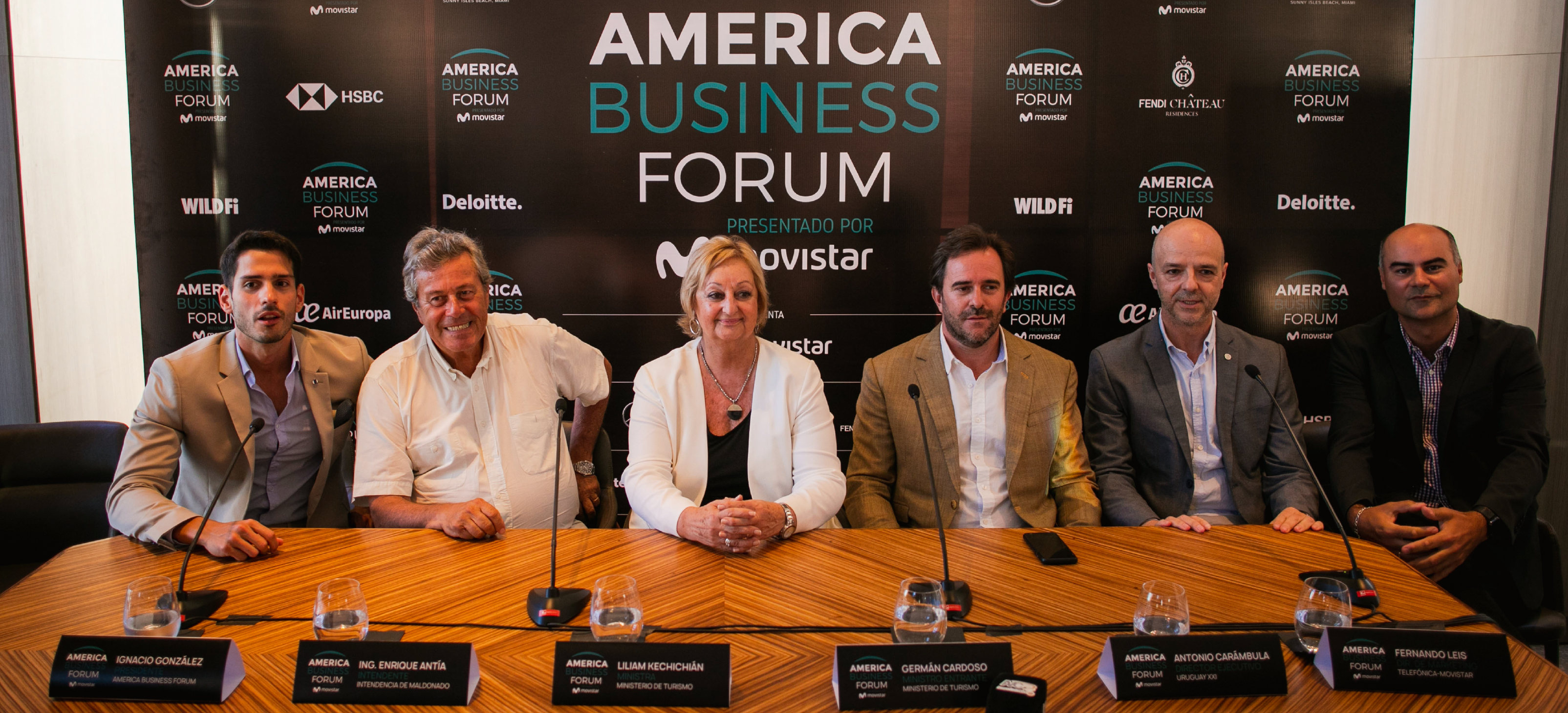 URUGUAY XXI AT THE AMERICA BUSINESS FORUM 2020
Fecha de publicación: 24/01/2020
The largest global forum of leaders and executives in Latin America arrives in Punta del Este for the fourth time.
Uruguay XXI supports the new edition of the America Business Forum (ABF), which will be held at the Punta del Este Convention Center next Friday, February 7th, starting at 9 am. The event, which brings together leaders from the business world, members of non-governmental organizations and authorities from the region, will feature renowned international speakers.
The America Business Forum is a unique instance to understand the present time and project the future, in a meeting with high impact personalities and renowned trajectory in diverse areas. Committed to innovation and technological development, the event is aimed at local and international businesspeople, as well as those who wish to understand the business ecosystem more clearly.
The presentation conference, held on January 10 at the Fendi Chateau in Punta del Este, was attended by Tourism Minister Liliam Kechichián, future Tourism Minister Germán Cardoso, Maldonado Mayor Enrique Antía, Executive Director of Uruguay XXI Antonio Carámbula, ABF President Ignacio González and journalist Ismael Cala, who will act as presenter for this fourth edition.
Uruguay XXI's participation is part of a strategy to promote the country as a regional business hub for potential foreign investors. In this sense, during the press conference, Carámbula pointed out that Uruguay "has a lot to offer" thanks to the "confidence and predictability" it provides to companies interested in investing.
"We are an open door to a market of more than 400 million consumers and able to offer the conditions of political, economic and institutional stability, which make companies from very different areas and origins see in Uruguay a great attraction for their operations," he said.
He referred to "the infrastructure conditions in communications and connectivity" of Uruguay and the human talent" of its inhabitants, which put it on a par with the main economies in the world.
Regarding the location of the event, Antonio Carámbula highlighted the excellence of the services offered by the Convention Center, as well as the natural attractions of Punta del Este. He ended by reaffirming "the great opportunity" that the America Business Forum represents for the promotion of Uruguay as a business country.
Palabras clave: