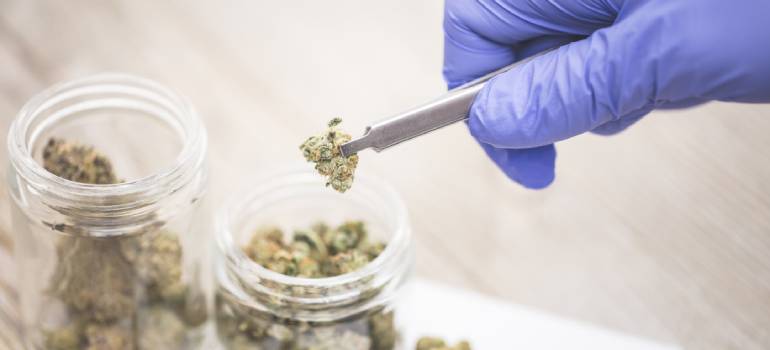 URUGUAYAN GOVERNMENT CALLS COMPANIES TO PRODUCE AND DISTRIBUTE CANNABIS
Fecha de publicación: 12/02/2019
Uruguay, at the forefront of crop regulation, marks a trend supported by its competitive advantages.
In 2013, Uruguay established a legal framework for the production and elaboration of cannabis products that set a trend in the world, making it the first country to regularize cultivation and to have a legal framework for both medicinal and industrial production. This is an important advantage in addition to others such as having already implemented traceability systems.
Within the framework of Law 19.172, which puts the regulation of production and distribution in the hands of the Uruguayan State, and which positions the country in a privileged situation as a provider in a market with promising potential, Uruguayan government announced a new call to companies for the production and distribution of non-medicinal psychoactive cannabis, which opened on Monday 11th February. The call can be read at www.ircca.gub.uy/llamado-a-nuevas-empresas/.   
The new companies will join the two that are currently producing cannabis for recreational purposes. They must produce 2,000 kilograms of cannabis per year on three-hectare land that will be supplied by the state and will also have perimeter security granted by the authorities.
Uruguay at the forefront of the sector
Other structural competitive advantages for the development of the cannabis sector include the size of the country and the ease of controlling the production chain of this activity in the territory. To date, 11 companies have been authorized to exploit hemp for industrial use and 10 projects are under evaluation. Furthermore, there are two licenses for industrialization of yerba mate, creams and oils, other two for psychoactive medicinal use and six for scientific research projects.
The recreational or psychoactive use and the medicinal are only two possibilities of many that open the industrial culture. It can also be considered the production of grains for food and oil processing, or for seed multiplication, projects related to the processing of textiles, paper, bioplastics and construction materials.
Uruguay's favorable agronomic conditions, together with its transparency, reliability, legal security and political, economic and social stability, make it the safest country to invest in a region of high economic attractiveness, especially in this sector of activity.
Uruguay has investment grade endorsed by the main international rating agencies and an economy that has grown steadily over the last 15 years at an average rate of 4.3%, this being the second highest average in the region. In this context, investors highlight the world-class infrastructure and the excellent quality of life that the country offers for executives and their families.
Palabras clave: