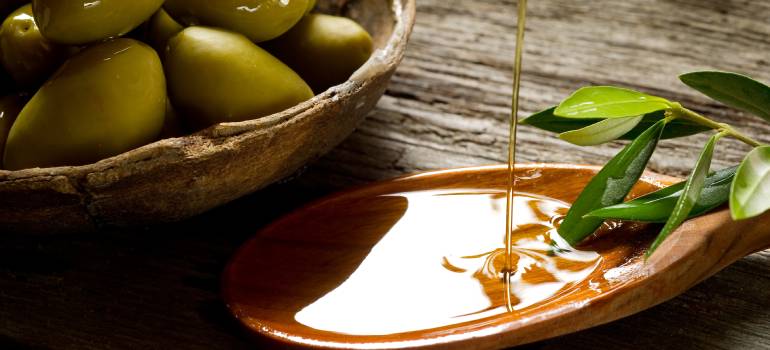 GERMANY PRAISES URUGUAYAN OLIVE OIL FOR ITS QUALITY
Fecha de publicación: 06/05/2020
Germany's national broadcaster, Deutsche Welle (DW), named the product "Uruguay's new gold".
Uruguayan olive oil is once again making headlines around the world due to its exceptional quality and the sustained development of its production. Among other good news for the sector, this year has shown an important increase in the product exports, as well as an excellent harvest due to the lack of rain. 
Germany's national broadcaster, Deutsche Welle (DW), praised Uruguayan olive oil and pointed out its qualities in a recent report. In this video, DW visited the olive farm Aceites de la Sierra, located in the area of Sierras de Minas (Lavalleja department). 
Although "olive cultivation is a relatively new activity in the country, an opportunity has arisen in Uruguay due to the worldwide growing demand for preservative-free, healthy and eco-friendly food" the DW report states.
While the first local ventures date back to the 1930s, it was not until 2002-2003 that the industry began to experience a boom. In 2009, olive oil became a national export product. As a result, the production area was expanded, reaching 10,000 hectares today. At present, Uruguay has more than 250 olive-growing companies that employ between 4,000 and 5,000 workers during harvesting periods.
As for its international projection, the local olive sector has experienced a dizzying growth in its exports. If we look at the first quarter of this year, 18,557 kilos of olive oil and its fractions were exported, for a total value of USD 81,195, a figure much higher than that exported in the same quarter of 2019, when 460 kilos were sold for a value of USD 4,113. The comparison is also advantageous if we look at the first quarter of 2018 when exports reached 5,683 kilograms for a value of USD 39,903.
Part of this success is due to the optimal natural conditions of Uruguay. Its temperate climate and great availability of fertile soils favor the sector development. In this regard, DW notes that Uruguay "has a similar latitude to the Mediterranean basin, the main production area in the world".
As for this year's harvest, DW highlighted its exceptional nature, favored by the low rainfall recorded in recent months. The head of Aceites de La Sierra, Jorge Calvete, told DW that due to the lack of rain, this year's oil stands out for its quality, "interesting aroma and taste characteristics".
The careful detail put into an eco-friendly process helps to produce high-quality virgin and extra virgin oils. Uruguayan quality parameters for oil are very high. Acidity level must not exceed 0.5%, a more demanding standard than that established by the International Olive Oil Council (IOC), which is 0.8%.
About thirty varieties are grown in Uruguay, such as the arbequina olive - which represents 50% of the plantations - as well as frantoio, picual, coratina and leccino olives. This great varietal diversity allows the country to reach the most demanding markets with monovarietal and multi varietal virgin oils. 
The Uruguayan establishments apply the intensive system of dry farming for the cultivation of olives, one of the peculiarities of local production. This process "preserves the olive properties, which go directly to the table", stresses the DW report.
Thanks to its natural conditions and its orientation towards excellence, Uruguay has become a world-renowned olive oil producer. In fact, two national olive brands have already received awards in New York and Tokyo competitions, while the Colinas de Garzón company is ranked fifth among the 100 best olive companies in the world, according to the World's Best Extra Virgin Olive Oils 2015 Ranking (WREVOO). Likewise, World's Best Olive Oils (WEBOO) placed the mentioned company in the twentieth position of the Wolrd's Best Extra Virgin Oil Companies 2015-2016 Ranking. 
In this regard, DW stressed that "despite their youth, Uruguayan olive oils have won awards in several countries and have also been recognized by the International Olive Council. The olive groves are still young, but they are already producing a generous, aromatic oil of intense color". Searching for healthy, natural, and high-quality food, the world looks once again to Uruguay, a country that combines tradition, innovation, environment respect, and a clear vocation for excellence.
To watch the complete Deutsche Welle (DW) report, click here. 
Palabras clave: