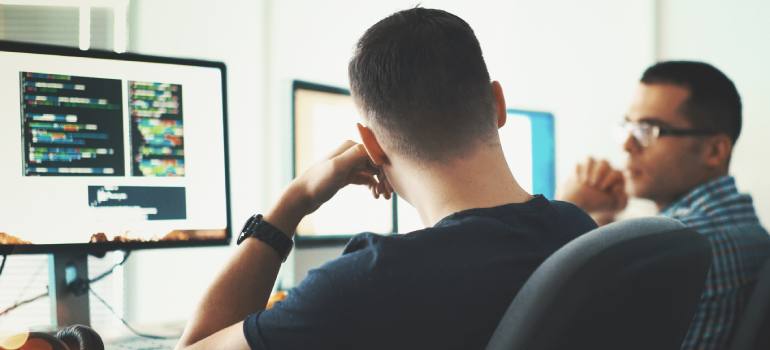 FINANCIAL TIMES HIGHLIGHTS URUGUAY'S TECHNOLOGY SCENE
Fecha de publicación: 30/04/2021
The British publication points out that the country is the world leader in software exports on a per capita basis.
The prestigious British publication Financial Times highlighted the "flourishing Uruguayan technology industry", which this year managed to enter a large number of companies in its FT - Statista ranking.
The report points out that the country is reaching a critical mass for the sector and that this industry has been growing steadily since 1968 when Uruguay introduced a degree in Computer Science, only two years after the renowned American university MIT. It should also be noted, in the context of other government initiatives, that the country was the first to implement the One Laptop per Child program (Plan Ceibal).
Free trade zones, research institutes, the extension of education among the population, the high standard of living and political and macroeconomic stability were distinguished by the Financial Times as some of the critical points that helped boost the sector.
It also highlights that Uruguay, with three and a half million inhabitants, has more than a thousand software development companies and generates almost a million dollars in exports, mainly to the United States, which is why it is one of the main software exporters per capita in the world.
Uruguayan success stories
Financial Times takes three examples of Uruguayan technology companies that are growing strongly.

Trafilea
Led by Santiago Zabala, Trafilea is an e-commerce company that creates online brands. This year it became the fastest growing Uruguayan company according to the latest FT-Statista ranking, where it ranks 44th overall.

d-Local
Uruguay's dLocal, a cross-border payments platform reached a "historic" milestone in the country this year when it became the first startup to enter the top tier of the country's most valuable companies after securing $150 million in new funding, reaching a valuation of $5 billion.

Light-it
With Alan Brande as CEO, Light-it develops custom software for clients such as U.S. electronics retailer Best Buy and is ranked 48th in the Financial Times rankings.
Read the full Financial Times story here.
Palabras clave: