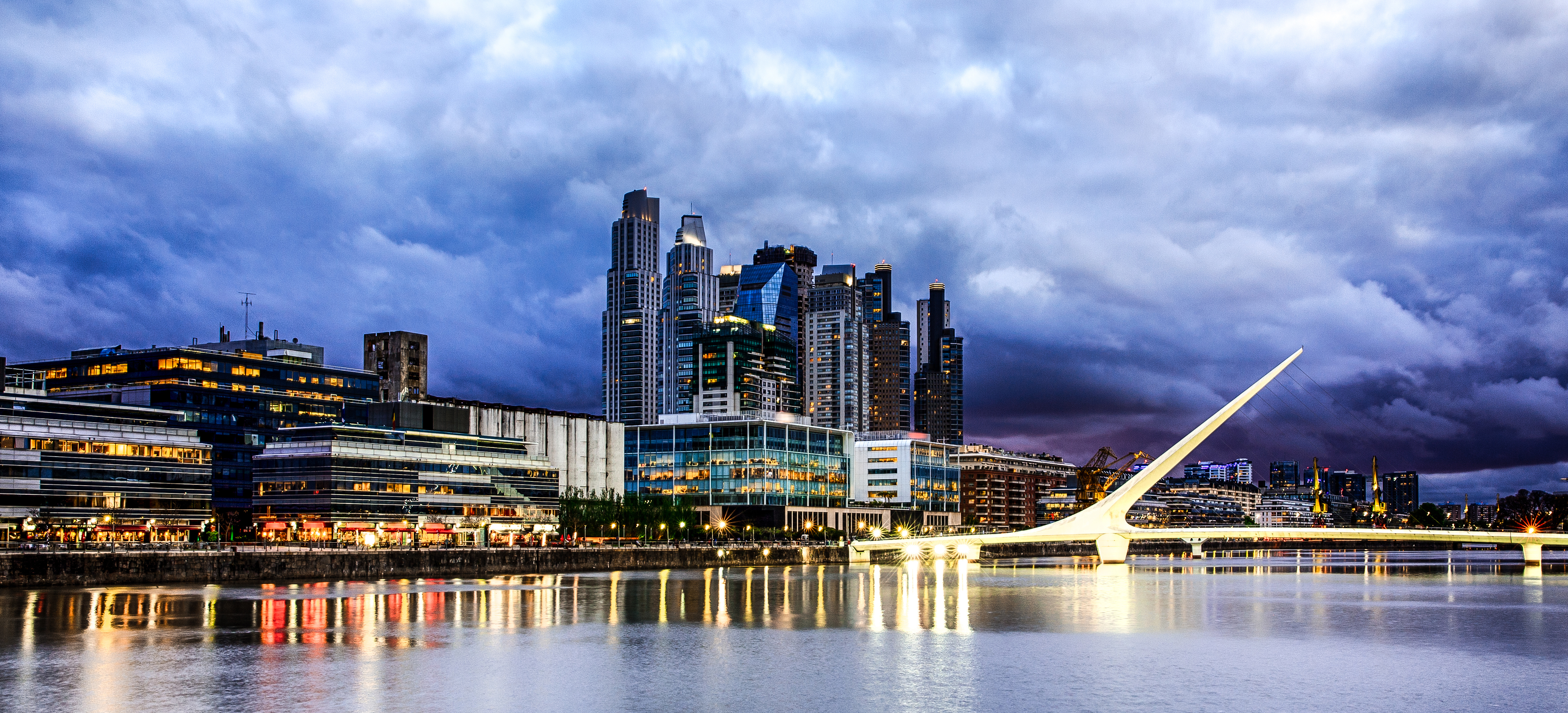 THE "URUGUAY WEEK" WILL BE HELD IN ARGENTINA
Fecha de publicación: 12/07/2018
The last week of July will arrive in Buenos Aires a commercial mission composed of 22 Uruguayan companies from different sectors. At the same time, the business meeting "Business Opportunities in Uruguay" will be held on July 23.
The "Uruguay Week" in the city of Buenos Aires will concentrate several activities coordinated by Uruguay XXI, the institute for the promotion of investments, exports and country image, with the strategic support of Uruguay's Embassy in Argentina. Among them we can find the business meeting "Business Opportunities in Uruguay", which will take place on Monday, July 23, at the Residence of the Ambassador of Uruguay in Argentina (3316 Figueroa Alcorta President Avenue and Ocampo) and whose objective is to raise awareness on why Uruguay stands out as a strategic pole for regional businesses.
The activity, aimed at Argentine companies interested in exploring business opportunities in Uruguay, will feature the interventions of the Uruguayan ambassador in Argentina, Héctor Lescano and the executive director of Uruguay XXI, Antonio Carámbula. In turn, the regional director of Mercado Libre's corporate sales, Karen Bruck, will explain why they decided to settle in Uruguay to then expand their business throughout the continent and carry out operations in more than 15 markets.
This event will allow enjoying a tasting of typical Uruguayan products and a candombe show performed by Daniel "Tatita" Márquez, renowned Uruguayan musician, composer of the candombe base of "United by Love", one of the official songs of the World Cup in Russia.
In the framework of the "Uruguay Week", representatives of Uruguay XXI will hold meetings with funds and companies willing to invest in Uruguay. Argentina is the country that has made more investments in Uruguay, representing 15% of total Foreign Direct Investments according to information provided by the Central Bank of Uruguay. Indeed, Uruguayan economy has received investments from some 400 companies with Argentine capital.
In parallel, between Monday 23 and Wednesday 25 July, a multisector business visit to Buenos Aires will be developed with the objective of promoting the qualities of Uruguay as a supplier of goods and services. Some 22 Uruguayan companies from the food, ICT, digital marketing, engineering, clothing, and construction sectors, among others, will hold meetings with Argentine counterparts based on a previous agenda prepared by Uruguay XXI and the international consultancy firm DNI (International Business Development) ) with the strategic support of Uruguay´s Embassy  in Argentina.
Argentina was ranked fifth in the destinations of Uruguayan exports in 2017, exceeding US$ 500 million, 12.5% more compared to the previous year. The car parts and pulp sectors led these exchanges.
Palabras clave: