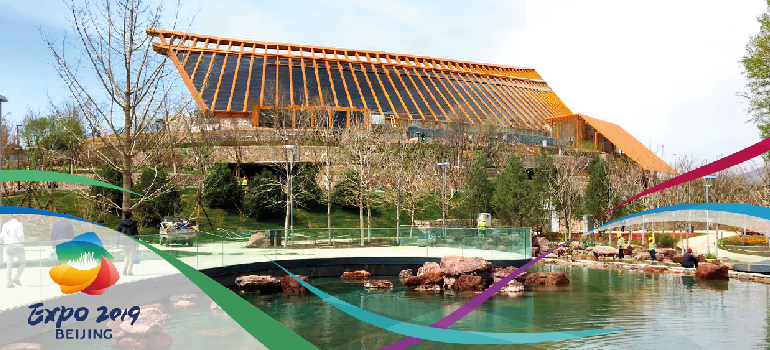 URUGUAY AT EXPO BEIJING 2019
Fecha de publicación: 25/04/2019
From April 28 to October 7, Uruguay will be present at the largest horticultural exhibition in Asia with a country stand that shows it as a reliable supplier of food and services for China and the world.
The agency for the promotion of investments, exports and country brand, Uruguay XXI coordinates the presence of Uruguay in Expo Beijing 2019, the largest horticultural exhibition in Asia that will take place during the next semester in the district of Yanqing, Beijing.
Organized under the theme "Live Green, Live Better", and created on an area of more than 500 hectares, the exhibition awaits the arrival of 16 million Chinese citizens and tourists.
From a country stand, visitors will be invited to meet Uruguay through an experience based on augmented reality technology. Those who visit the exhibition will be able to interact very closely and vividly with some of the most representative images of agriculture, livestock and also with idols of Uruguayan football.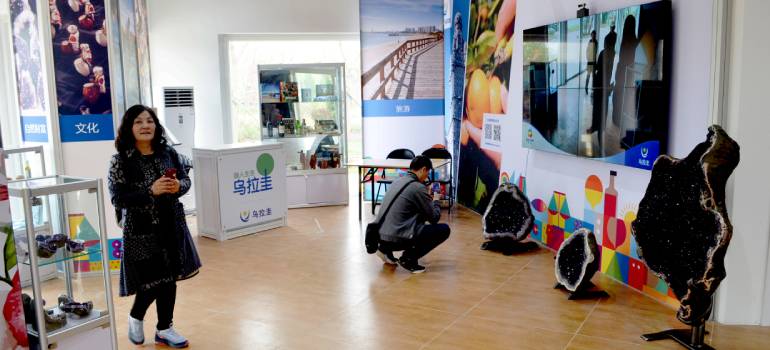 The executive director of Uruguay XXI and commissioner of the fair, Antonio Carámbula -who will preside together with the ambassador Fernando Lugris the inauguration of the stand next April 30th- underlined the importance of being present in this instance.
"Uruguay in Expo Beijing represents the unavoidable step of the relationship with China initiated more than a decade ago to position Uruguay as a supplier of reliable products and services of high added value and as a strategic partner to do business for Latin America and the Caribbean," said the director of the agency for the promotion of investments, exports and country image.
Uruguay's proposal at Expo Beijing will be "Meet life, meet Uruguay" and will present the country as a leader in technologies, a global reference in renewable energy, as well as a producer of reliable food. In addition, the country's attractions will include football, national culture and tourism.
The famous amethysts, distinctive of Uruguay, will also be present during the entire event in different shapes and sizes. These northern Uruguayan stones are of international interest, both for the volume of their crystals and for their intense violet color, can range from a few kilograms to more than 10 tons.
Chancellor Rodolfo Nin Novoa will visit the Uruguay stand and the fair within the framework of the Second Belt and Road Forum for International Cooperation, to be held between Thursday 25 and Saturday 27 April. The opening ceremony will be led by President Xi Jinping, with the presence of heads of state and leaders and authorities from more than ten countries.
Uruguay XXI will disseminate the contents of Uruguay and the agenda of the fair through different Chinese social networks and media in that country.
Palabras clave: