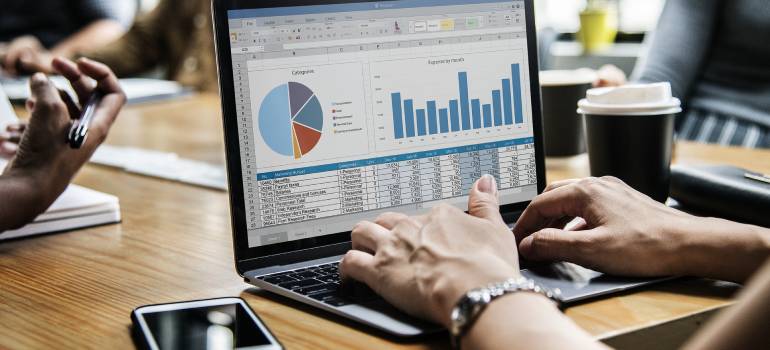 URUGUAY IS ONE OF THE BEST COUNTRIES FOR ENTREPRENEURSHIP
Fecha de publicación: 08/07/2021
The country climbed 15 places in The Global Startup Index Report 2021 and reached fourth place in South America.
Uruguay ranks fourth in South America in The Global Startup Index Report 2021, developed annually by StartupBlink (Israel), a global leader in advising on the growth of the technology-based startup ecosystem.
The country climbed 15 places to 51st in the startup ecosystem international ranking and also excelled in the e-commerce and technology and retail sector, ranking 50th in the world.
The report ranks startup ecosystems in 1,000 cities and 100 countries and represents the primary source of information for hundreds of thousands of entrepreneurs who make smart decisions about where to locate or relocate their startups.
StartupBlink uses an algorithm to calculate this ranking accurately and fairly for all countries and cities based on three variables: quantity of startups, innovation quality and business climate.
The 2021 report notes that Latin American startup ecosystems have had a difficult year, albeit with exceptions.
"A notable success was the Uruguayan capital Montevideo, which climbed 110 places to 165th in the world (...) This is undoubtedly one of the biggest leaps among Latin American cities, which showcases the potential of a new leading ecosystem in the region", the report concludes.
The report points at d-Local as one of the catalysts for this rise in the ranking, a payments platform for emerging markets "which greatly inspires local entrepreneurs to innovate". In October 2020, this fintech company became the first Uruguayan unicorn –a term used to describe start-ups with a value of over USD 1 billion– and went public in June this year.
It also highlights the performance of Uruguay's Flokzu –a cloud-based application for defining and automating workflows– and Tryolabs, a machine-learning artificial intelligence consultancy.
The report states that "the main advantage of Uruguay's startup ecosystem is the country's stability", and adds that "surrounded by nations facing continuous economic and political crises, Uruguay is an island of certainty". The report highlights the government's support for the tech startup ecosystem, and also encourages the promotion of seed capital policies in other cities in the country.
Uruguay's early internationalisation has allowed it to become the first per capita software exporter in South America. Uruguayan IT companies export to more than 50 different markets and the United States is the top software export destination, accounting for 65% of placements.
Uruguay has many competitive advantages in the technology and innovation sectors, such as multilingual and skilled talent, a convenient time zone for doing business with global markets, and strong cultural affinity with developed economies. These advantages, coupled with a sophisticated telecommunications infrastructure, a digitally literate society and excellent tax benefits and incentives, make the country a privileged business hub.
Download the Global Startup Ecosystem Index
Palabras clave: