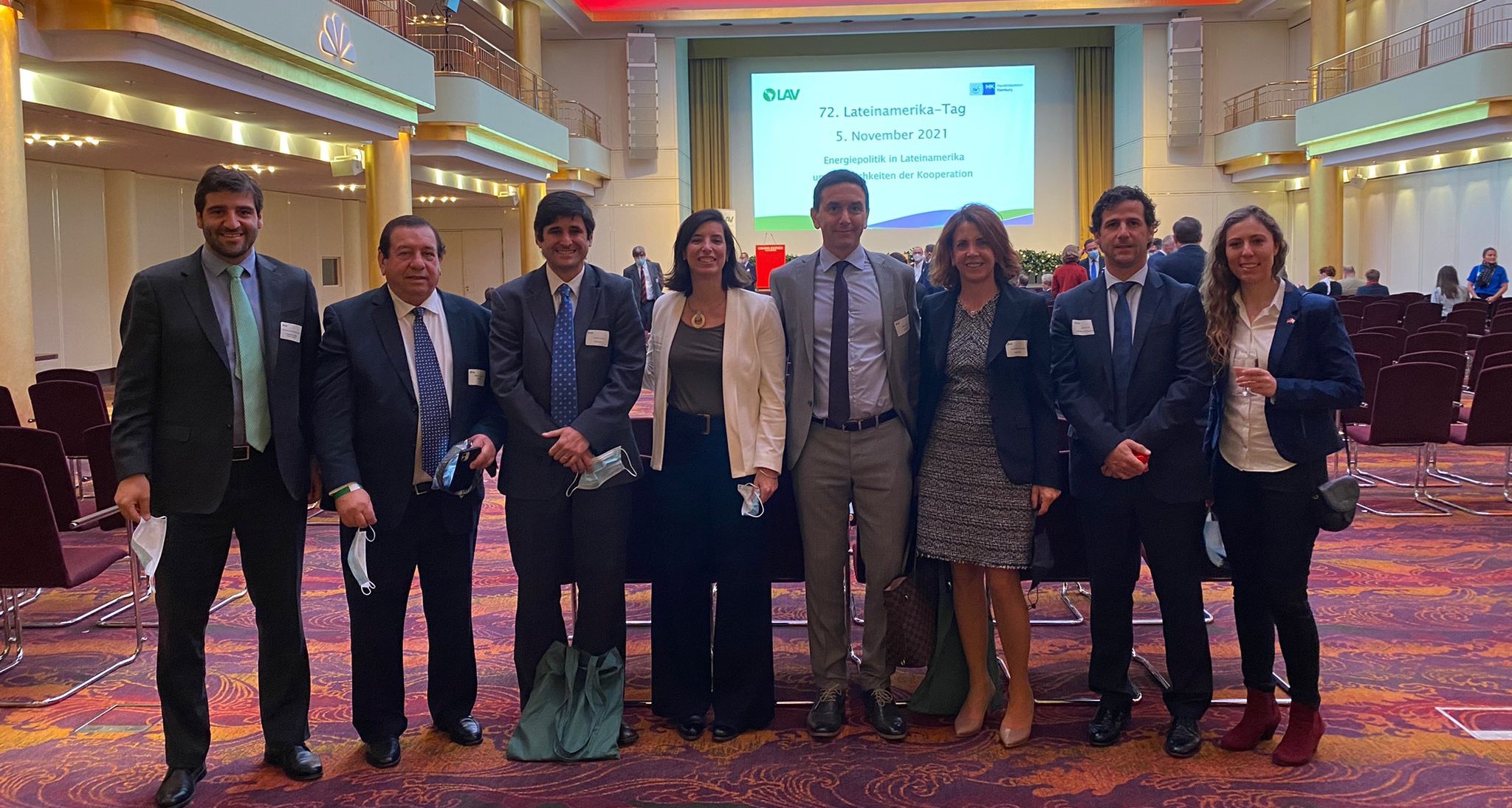 URUGUAY PROMOTOES ITS RENEWABLE ENERGY POLICY IN GERMANY
Fecha de publicación: 05/11/2021
The Ministry of Industry, Energy and Mining, accompanied by Uruguay XXI and a delegation of private entrepreneurs participate in the Latin American Day with the aim of positioning Uruguay as an excellent strategic partner for the production and export of green hydrogen and its derivatives.
The event, a benchmark in the promotion of business relations between Germany and Latin America, is organized annually by the Latin America Association (LAV), a business network and information platform for German companies interested in the region.
During his presentation at the Conference on Economy and Energy Policy held in the framework of the Latin American Day, the Minister of Industry, Energy and Mining Omar Paganini presented the H2U strategy, a pilot plan for the development of green hydrogen in Uruguay from the articulation of public and private efforts. Paganini explained the advantages of choosing Uruguay as a country to invest and highlighted that currently 98% of the energy produced in Uruguay comes from renewable sources.
On the other hand, the Deputy Executive Director of Uruguay XXI, Inés Bonicelli, participated in the "country tables", exchange meetings between businessmen, organizations and journalists that made it possible to make known the advantages and incentives offered by Uruguay to establish stable and lasting commercial links.
This summit is elemental in the provisions and future treatment of this energy and the presence of Uruguay and its stamp of a country prepared for it is supported by the constant work carried out by Uruguay XXI, the investment, export and country brand agency and the joint work with the uruguayan ambassador in Germany Gabriel Bellon and his team.
Learn more about Uruguay's H2U strategy here.
LAV official website: https://www.lateinamerikaverein.de/en/
Palabras clave: