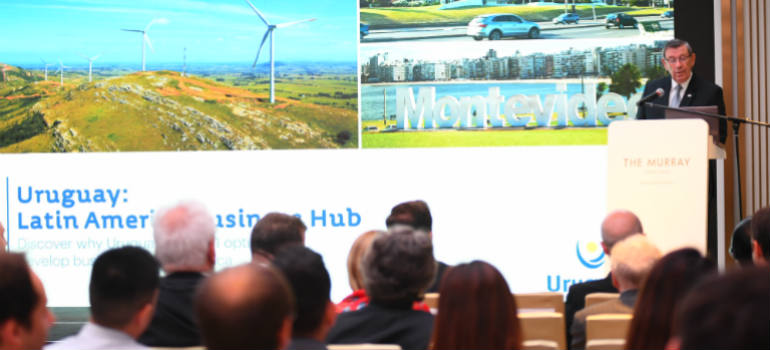 URUGUAY PRESENTED IN HONG KONG AS A BUSINESS HUB IN LATIN AMERICA
Fecha de publicación: 31/10/2018
Chancellor Rodolfo Nin Novoa was in charge of opening the activity, in which Uruguayan companies and institutions also participated.
Uruguay XXI, with the support of the Embassy of Uruguay in China, organized a business seminar in Hong Kong within the framework of the official mission to China headed by the Chancellor Rodolfo Nin Novoa, to promote commercial opportunities in this city. 
"Uruguay has been and is a synonym of seriousness, trust and opportunities," said the Foreign Affairs Minister in the opening of the event. He also referred to the investments made in recent years in logistics and digital infrastructure, which will enhance the country's growth in the coming years.
During his presentation, Nin Novoa stressed that Uruguay's agro-intelligent production, which combines natural production with innovative systems of productive technology, allows the provision of reliable and quality goods, and highlighted the significant growth of exports of services.
The executive director of Uruguay XXI, Antonio Carámbula said that "Uruguay has become the business hub of Latin America. He also highlighted the institutional strength, macroeconomic soundness and quality of life of Uruguay, and indicated that each year global companies establish regional centers in the country, which combine distribution platforms or activities, corporate, shared services, commercial or purchasing, among others.
In recent years, Uruguay has received investments from Hong Kong in the area of renewable energies, specifically in photovoltaic energy projects.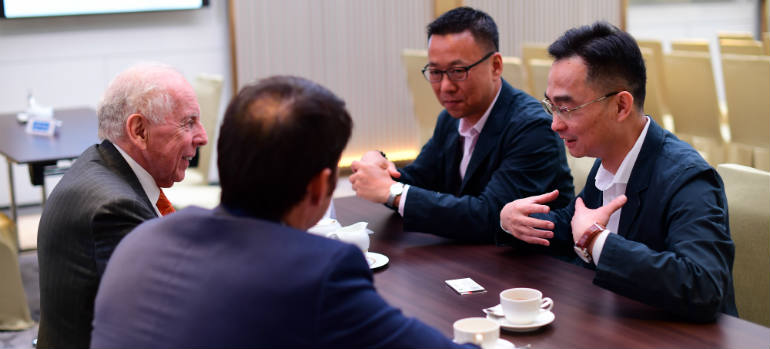 The business seminar was also attended by the Deputy Director of Research of the Hong Kong Trade Development Council, Billy Wong. At the same time, Uruguayan companies and institutions were present, sharing a networking space with local counterparts.
The mission to China continues in the cities of Zhuhai, where the China-LAC Summit will be held between 1 and 3 November, and in Shanghai, where the first fair for Chinese importers, China International Import Expo, will take place from 5 November. Both fairs will have a country stand where Uruguayan institutions and companies will be able to meet investors and buyers.
Palabras clave: