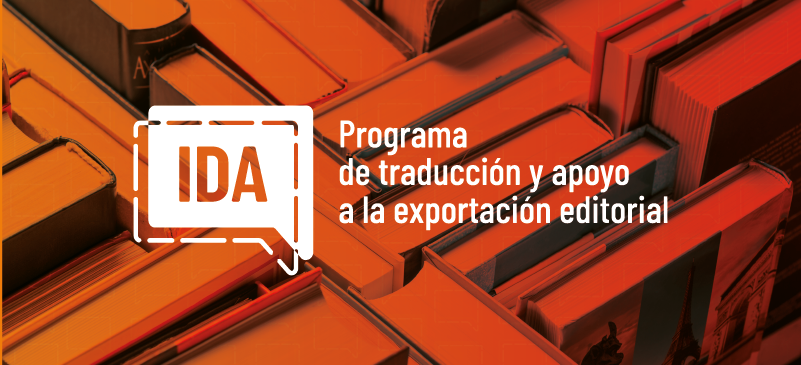 URUGUAYAN LITERATURE OPENS UP TO THE WORLD WITH NEW EDITION OF IDA PROGRAM
Fecha de publicación: 06/12/2022
By supporting translation, this initiative encourages the export of Uruguayan literature to the world and is back for its fourth edition.
With the aim of supporting the publishing sector and positioning the country, the export, investment and country brand promotion institute, Uruguay XXI, with the support of the National Institute of Letters of the National Directorate of Culture of the Ministry of Education and Culture, launched the fourth edition of the IDA Program.

The initiative for the translation of Uruguayan literary works, named after writer and translator Ida Vitale, seeks to encourage the export of national literature, as well as boost the commercial management, promotion and dissemination of the publishing sector abroad.
The program was born in 2019 and in its first three editions translated 25 national works into English, French, Italian, Portuguese, Arabic, Swedish, Danish, Albanian and Ukrainian. In addition, it supported a total of seven English translations of excerpts of works for international promotion and the production of four audiobooks.
IDA is aimed at foreign publishers that wish to publish a Uruguayan work abroad and have acquired the copyright. The program will support them in the translation into a language other than Spanish.
National publishers and authors seeking to promote works abroad or to produce audiobooks of Uruguayan works may also apply.
Learn about the three lines of support of the IDA Program
Support for the translation of literary works - Aimed at foreign companies duly established in their countries that are committed to publishing works by Uruguayan writers and have acquired their copyrights.
Support for the translation of excerpts/chapters of literary works and catalogs into English - Aimed at national companies duly established in Uruguay.
Support for the production of audiobooks - Aimed at national companies duly established in Uruguay that wish to produce audiobooks.
Uruguay has favorable exporting conditions due to the prestige of its authors and its position within the international culture. The Uruguayan publishing industry has a long tradition, both at the literary and press level. The maturity of the sector is reflected in the experience and commitment of its human resources, as well as in the quality of its publications and low piracy rates. Uruguay is the most widely read country in the region and has the highest book production per capita in Latin America.
In this context, the industry has managed to position authors on the regional and international scene, who stand out for the originality and uniqueness of their productions. Proof of this is the expression "los raros", which identifies Uruguayan authors of all generations who are currently part of the international literary canon.
Palabras clave: