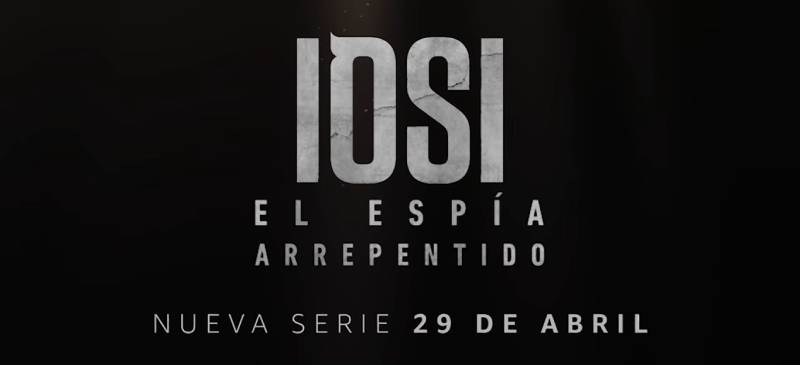 AMAZON SERIES FILMED IN URUGUAY PREMIERES FIRST SEASON
Fecha de publicación: 20/04/2022
Iosi, a series developed by the production company MEDIAPRO and shot with services from Cimarrón Cine, received support from the international line of the Uruguay Audiovisual Program.
Naturally favored by its accessible and varied locations, but also by the tax exemptions it offers, its qualified technicians and the support it provides to the film industry, Uruguay has strengthened its position as a filming destination. Proof of this are the international productions coming to the country from clients such as Netflix, Amazon, HBO, and Disney.
The series Iosi is an example: the first original work for Amazon by MEDIAPRO Studio -a leading production company in the world which began its production process in Latin America-  shot in Uruguay with production services by Cimarrón Cine. 
The project, which will premiere its first season on April 29, received support from the international line of the Uruguay Audiovisual Program and will soon begin shooting its second season in the country.
The series, directed by Sebastián Borensztein, starring Natalia Oreiro and featuring local actors César Troncoso and Mirella Pascual, tells the story of Iosi, an Argentine intelligence service agent who infiltrates the Jewish community for several years to obtain information later to be used to perpetrate two of the largest terrorist attacks in Latin America. Regretting his past, Iosi begins a race against time to do justice before he and his family are eliminated.
The filming had a strong impact on the direct and indirect hiring of labor in Uruguay. About 110 film professionals were employed, including crew chiefs, assistants and administrative staff, as well as some 340 extras and supporting actors. Also, services such as catering, transportation, location and equipment rentals, art and costume supplies, makeup, etc. were contracted.  
Why Film in Uruguay
The Uruguayan film industry is going through a moment of growth; in fact, it went from reporting 24 weeks of shooting in 2019 to 144 weeks in 2021.
The free currency exchange market, an absence of restrictions for the repatriation of profits, zero VAT and the fact that material goods used for the promotion of cultural activities can enter the country on a temporary admission basis, with quick management of permits and authorizations, as well as the cash rebate program -which includes cash rebates of up to 25% on eligible expenses- and several lines of support for filming services and co-production works, are some of the country's significant advantages.  
Uruguay also offers the most efficient hour of shooting, talented professionals and technicians and a widely varied casting thanks to the diversity in the traits of its population with strong European ancestry. It also offers seasons opposite to those in the Northern Hemisphere, which allows film productions to be shot in summer during the northern winter, as well as the fastest mobile Internet connection speed in Latin America with nation-wide coverage. 
In addition, few destinations in the world are so versatile and can offer multiple options in a maximum distance of 600 kilometers, which can be traveled from one end to the other in seven hours by agile and clear roads. Beaches, prairies, rural areas, modern cities with Art Nouveau and Art Deco architecture, offer a wide range of locations to recreate varied places such as Old Havana, Paris, London, Germany, the Caribbean, Italy or Ireland.
Palabras clave: