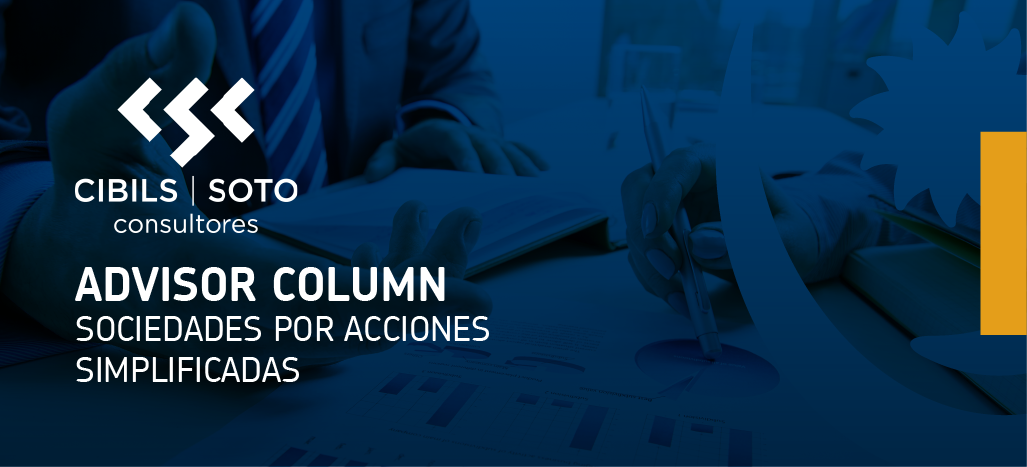 BUSINESS SIMPLIFICATION IN URUGUAY: SIMPLIFIED CORPORATIONS
Fecha de publicación: 17/06/2020
Recently, within the framework of an improvement in the business climate in Uruguay, attracting investments and facilitating the start-up of enterprises, a new legal vehicle was regulated that is lighter and more flexible than the existing ones: the Simplified Corporations ("Sociedades por Acciones Simplificadas" hereinafter "SAS").
These provisions complement and reinforce the recent changes that make the criteria for obtaining tax residence in Uruguay more flexible.
 We share here some of its operational advantages:
 +Simplification of the start of operations: The SAS have an agile and simplified system of incorporation, which allows starting economic activities quickly in or from Uruguay. It is possible to start the incorporation process, even in times of Covid-19, since it is possible to sign the incorporation documents abroad and send them certified and legalized. We recall that this corporate vehicle respects the source principle of the Uruguayan tax system, therefore, not only local activities but also international operations may be efficiently structured. Typical examples: intermediation or trading; development of software or technological applications; service center; administration of family estates, holding of real estate or other financial assets, among others.
 +Option of tax regime with the advantages of the corporation: It is possible to opt for a simplified or fictitious tax regime, as limited liability companies (SRL) have, but with the advantages of corporations. That is, to be able to count for example on a single shareholder, the one that can be national or foreign, and not necessarily resident.
 +Possibility of obtaining risk capital financing: The SAS allows financing by issuing shares (new partners). Remember that partnerships could only be financed by two ways, by contributions from the owner or by loans. With the power that the SAS have to issue shares with different voting rights, prohibition of sale, among other powers, allows the seller to make a company tailored to the incorporation of new partners according to their objectives.
 +Succession Planning: with the SAS, through a statute tailored to the succession objective sought, the shareholder can organize during his lifetime, the future operation of its business after his retirement or death. This is possible under the engineering that allows the SAS in its different types of shares.
 +Tax exemption: Until December 31st of the current year, the conversion of sole traders into SAS is exempt from taxes, among them VAT, IRAE (Income Tax), and especially ITP (Capital Transfer Tax) for those sole traders who have real estate. In the event of conversion of an SRL into a SAS, there is no sale of shares or transfer of assets so, in principle, the operation would not have any tax impact.
In short, the menu of options for structuring businesses in or from Uruguay is broadened, which speeds up the start-up, and which may optimize the tax burden of each project as the case may be.
CIBILS - SOTO CONSULTORES