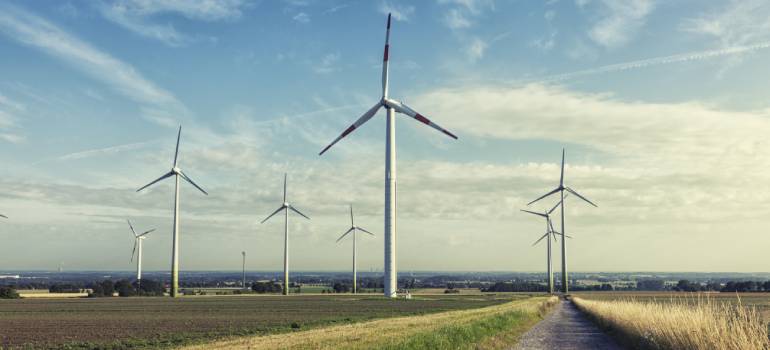 URUGUAY LEADS THE ENERGY TRANSITION IN THE AMERICAS
Fecha de publicación: 05/06/2020
The country is a renewable energy leader according to the World Economic Forum's index.
Uruguay was recognized for its successful commitment to renewable energies in the 2020 Energy Transition Index, prepared by the World Economic Forum, where it is ranked first in the Americas and 11th globally. Thanks to a successful public-private partnership model, the country has managed to completely transform its energy matrix and today produces 98% of its electricity from renewable sources. Its privileged location, which provides excellent natural conditions for the production of clean energy, and a modern and effective regulatory framework, make Uruguay an exceptional destination for investment in a sector that offers attractive development opportunities.
In its annual index, which ranks countries according to their energy system and their readiness for a "safe, sustainable, affordable, and reliable" energy future, the World Economic Forum distinguished Uruguay as the most advanced American nation in this area. The country stands out as the first non-European nation on the list, in an index that ponders more than 40 indicators and ranks states with a score between 0% and 100%. Uruguay obtained an overall score of 67%, with its energy system performance evaluated at 75% (only below Sweden and Norway) and energy transition readiness evaluated at 59%.
The organization's report states that an "effective energy transition is timely, inclusive, sustainable, affordable and secure. It provides solutions to global energy challenges while creating value for business and society as a whole. The publication also highlights how decisive are factors such as "political commitment, the investment climate and access to capital", as well as "the development and adoption of new technologies".
In this regard, it is worth noting the sustained effort made by Uruguay to transform its energy matrix, which led it to invest over US$ 7.8 billion in energy infrastructure between 2010 and 2016. This volume of investment is very relevant if the country is compared with other nations. In this regard, it should be noted that Uruguay was recognized in 2018 as one of the leading nations in the production of wind and solar energy by REN21, supported by the UN to promote renewable energy worldwide. In addition, the International Renewable Energy Agency (IRENA), in a recent publication (Innovation Landscape for a renewable-powered future, June 2019), cites the Uruguayan experience as one of the examples of successful management of electrical systems with high participation of renewables. 
In view of its commitment to caring for the environment and sustainable production, Uruguay developed a public-private investment model to boost the sector, which has been extremely successful and is now being replicated in several countries. The state-owned energy company UTE has developed various projects under different forms of partnership with private investors. There are multiple investment and financing modalities: public ventures and financing, traditional bidding processes, leasing contracts, projects financed by multilateral organizations, binational ventures, and public ventures with capital market financing and pension funds. 
In addition to important tax exemptions for companies investing in renewable energies, Uruguay offers a complete legal framework that guarantees clear game rules and the broadest guarantees, as well as a favorable business climate with great social stability. 
The country enjoys a privileged geographical location, which provides it with beneficial natural conditions for the generation of solar, eolic and hydraulic energy. Thanks to its strong commitment to renewable energies, Uruguay today enjoys the benefits of such development, which has allowed it to minimize supply costs. The broad international recognition of its energy policy and the solid trust of national and foreign investors make the country a unique destination for investment, especially in an industry that allows for renewed hope in a cleaner and more sustainable future. 
To see the full report of the World Economic Forum, go here. 
Palabras clave: